And then she woke up with no hair on her head and said, "Oh good, I don't have to worry about fixing my hair today!" And then she went out and had a lovely day.
Sally came up yesterday to stay with me while Mike went back home. She cut the patchy hair I had left, then used clippers to shave it. My head feels so much better. Now I don't look like Einstein on a bad hair day.

Yesterday I was really tired and slept a lot off and on, sitting in the lounge chair watching HGTV. Then this morning I woke up feeling better. At clinic I found out I was low on magnesium, and got some of that by IV. My cyclosporin level (GenGraf - one of the anti-rejection drugs) is STILL too high, so I'm supposed to skip a dose and then start back with a lower dose tomorrow. One of these days it will settle down, I think.
And my counts: Drumroll, please! My platelets were 110,000. They haven't been that high since early January 2006, when we were still just watching my blood counts every few months. White counts are holding and no increase in red counts yet. But I was thrilled with the platelets! AND, I don't go back to clinic until Tuesday, which is the day I'm scheduled for my one month bone marrow biopsy. Skipping four days! I will almost feel as if I am on vacation.
I do have to work on regaining my strength. Mike and I are planning to resume our early morning walking. There's a quad right next to our apartments that is 6/10ths of a mile around. I am now able to do that and hope to add some more loops this next week. All this will get easier when I'm making my own red cells, but I am anxious not to feel so weak.
After clinic Sally and I drove around for a while just checking things out. It was nice to get out and about a bit. While we were out, we stopped at a farmstand of organic veggies and picked up some tomatoes, onions, a tiny watermelon and two jars of pickles. I'm looking forward to some ice cold watermelon tomorrow.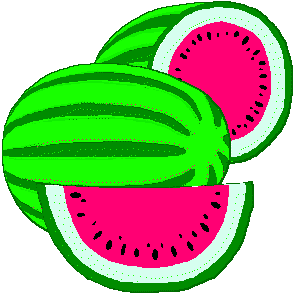 Mike got back around mid-afternoon and Sally headed back down south. I spent the rest of the afternoon looking through
The French Chef
. Julia Child was the best!
namasté,