Local organic blueberries and peaches are ready, so I am trying some new recipes. First up is this Blueberry Peach Jam. I was introduced to it by my friend Webbie @
Webbie's World
and it is delicious.
Beautiful blueberries: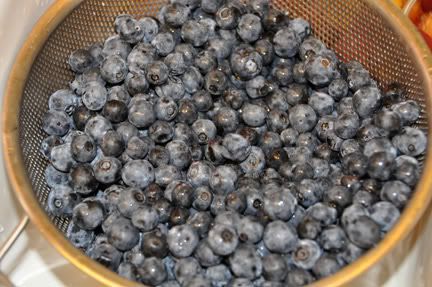 Luscious peaches: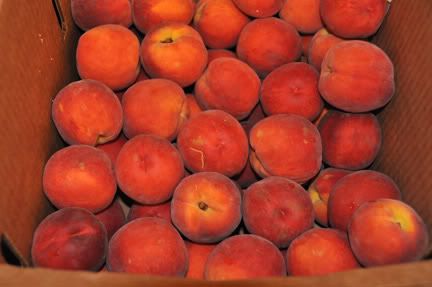 And here are the peaches sliced up before going in the processor: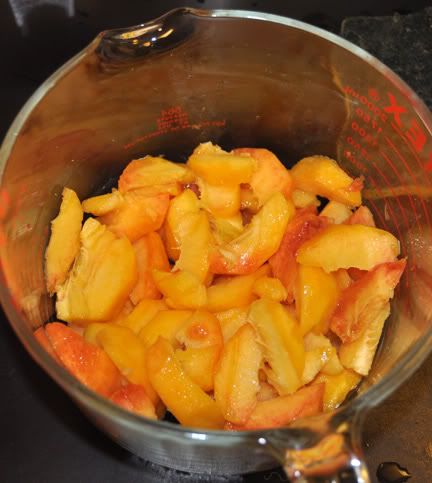 Peaches and blueberries in the the maslin pan: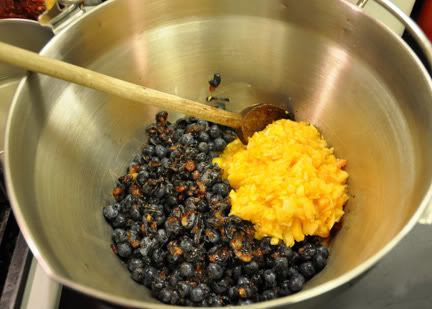 SureJell and cinnamon stirred into the fruit: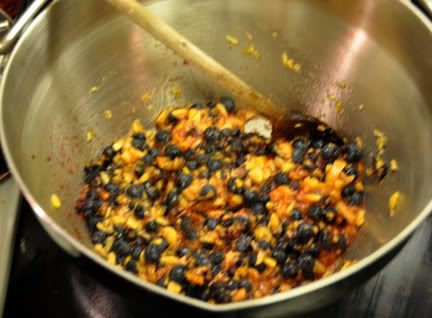 Stirring in the sugar: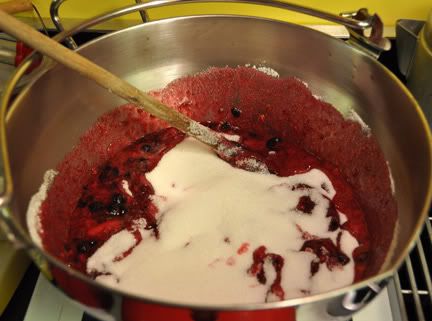 Jam cooking: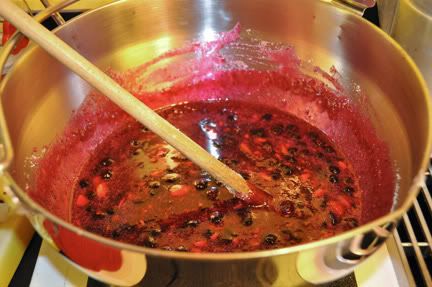 And in the jars waiting for the tell-tale ping so I know it's sealed: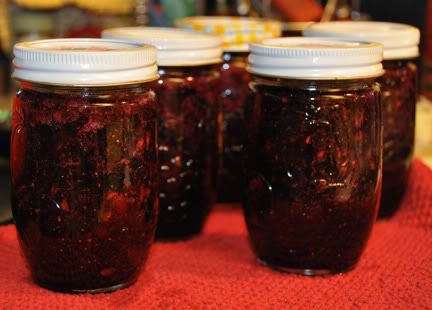 This really is an amazing jam. I love the way the sweetness of the peaches combines with the tartness of the blueberries.
Blueberry Peach Jam
adapted from Blueberry-Recipe.com

3 cups fresh blueberries
2 cups fresh peach slices
1 package Sure-Jell
1/4 tsp cinnamon
7 cups sugar

Sterilise jars and lids and keep warm.

Crush berries and put in a large saucepan. I use my maslin pan. Pulse peach slices a few times in the processor to chop. Add to the blueberries. Mix in Sure-Jell and cinnamon and cook over high heat until fruit comes to a boil, stirring constantly.

Add sugar all at once, bring to a full rolling boil and boil for 1 minute, stirring constantly. Remove from heat. Skim to remove foam. Ladle into prepared jars and process 15 minutes in BWB.

Thanks so much for stopping by today!
namasté,