The 4th of July has been a federal holiday in the United States since 1941, but the tradition of celebrating Independence Day goes back to the Revolutionary War. Celebrations often include parades and fireworks. For our family food and companionship are always part of the equation.
When I was growing up the 4th of July was a huge party out at the Ranch. The Ranch belonged to my grandparents and great-grandparents. Everyone in my extended family came, as well as most of the townspeople. My great-grandfather was in charge of the barbeque. Back behind the ranch house, there was a huge pit dug in the ground, probably about 6 feet wide, maybe 10 feet long and I'm not sure how deep. The fire was built in the pit and the cooking started the day before the holiday. There were posts holding up a roof overhead and a large metal grate covered the pit.
Sides of beef, whole cabrito and pork were spit roasted over the fire. A barrel of oysters was always shipped up on the train from New Orleans and my uncle was in charge of shucking them for people. Sides, breads and desserts were provided by the women in the family as well as all the ladies from town. The tables were laden with the most wonderful bounty. My great-grandfather grew a watermelon patch every year, so a number of watermelons would be iced down for later consumption.
People would start arriving mid-morning and the meal was served in the afternoon. While the adults visited and drank iced tea or beer, the kids would all go swimming in the pond, gathering blackberries, or just in general playing and exploring outdoors. Once it got dark my grandfather would shoot off Roman Candles for us. It was an annual magical event that last occurred in 1965. Louise, my great-grandmother, crossed over in October that year and I guess the other adults just weren't up to doing it without her.
I have the most wonderful memories of those times and there is no way to compete with them. But we've tried to have 4th of July parties out at our farm whenever possible. One year Abbey and Tori invited a bunch of their friends in addition to the family and friends we invited. The place was festooned with dozens of flags and the dock and front porch were wrapped with red, white and blue swagged bunting. We barbequed and everyone brought plenty of sides and desserts. Ice cold watermelons were served, as well.
Two things about that particular party still stand out to me. The first was the astonishment from one of Abbey's friends. She could not believe that the other ladies and I made all of the food. Apparently her Mom didn't cook. The girl kept asking me how did we did that because her Mom always had parties catered. The girl's jaw literally dropped when she saw the tables all covered with delicious dishes that had been prepared at home.
The second thing involves fireworks. I had picked up a few fireworks. Unbeknownst to me, my sister also bought fireworks - more than I had. When the dad of one of Tori's friends asked what he could bring, I suggested fireworks. (He was a single dad and didn't cook.) Now what I didn't think of when I told him that: He was a military guy and was in charge of bombs and other exploding things for his job. Friends, be careful of what you say and to whom you say it.

I believe the entire bed of his pick-up truck arrived at the farm piled FULL of fireworks!!!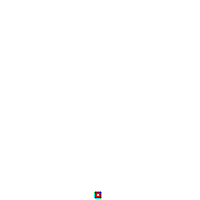 It was the most amazing private fireworks display I have ever attended! The dad and some of the other guys took charge of firing them. The kids were over the moon with excitement and neighbors came over to enjoy them, too. All in all the display went on for over 2 hours. And we quit before all the fireworks were used.
I've made a number of photos from our Independence Day events, so here are some Patriotic Postcards from the Farm.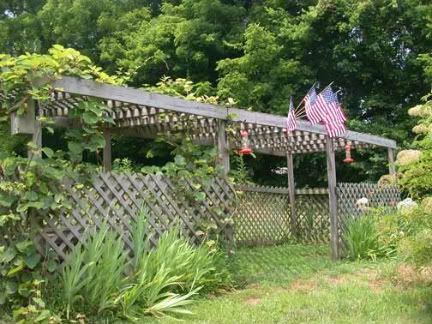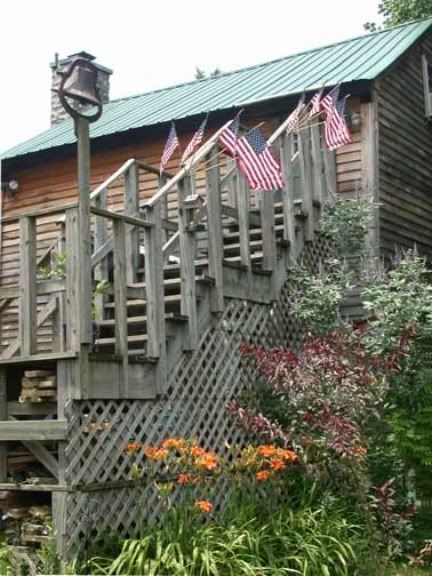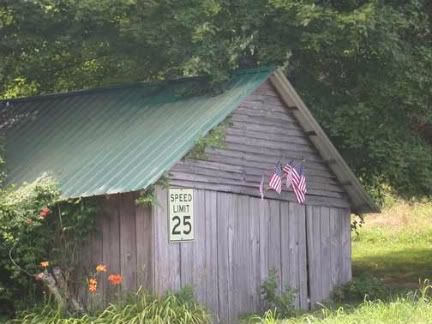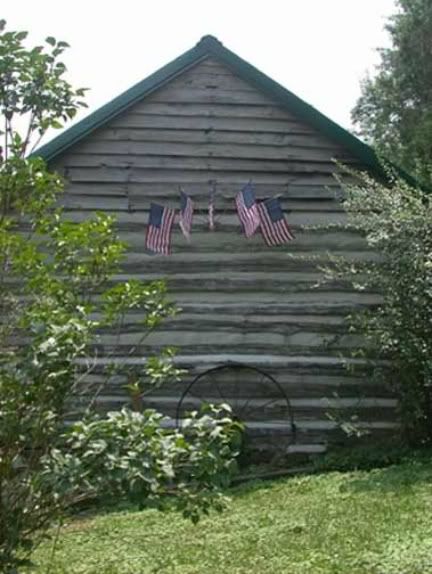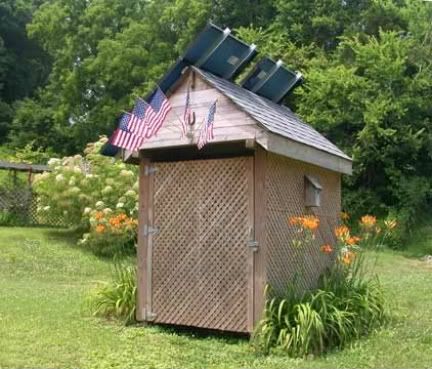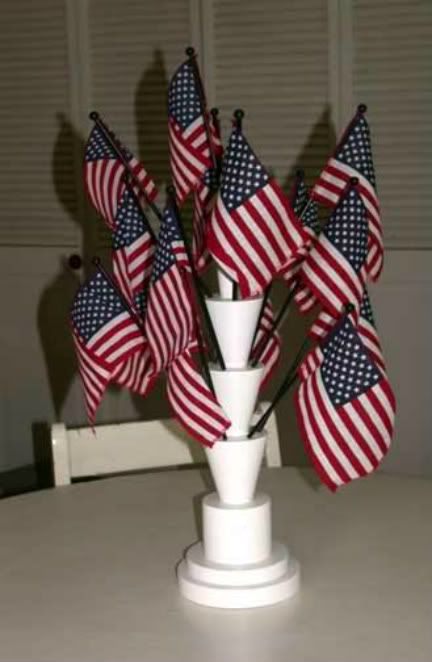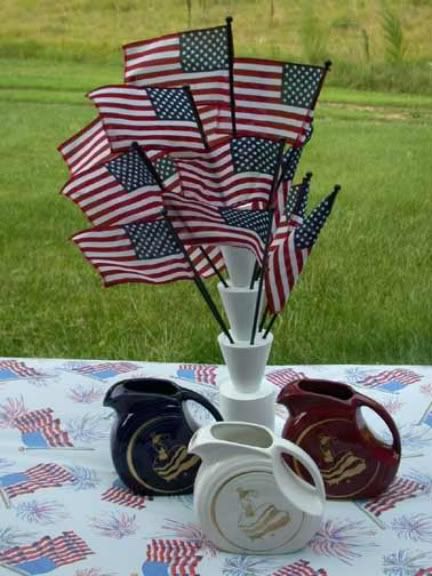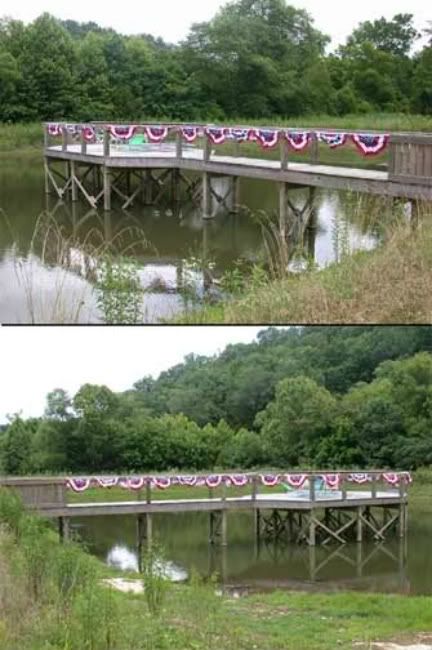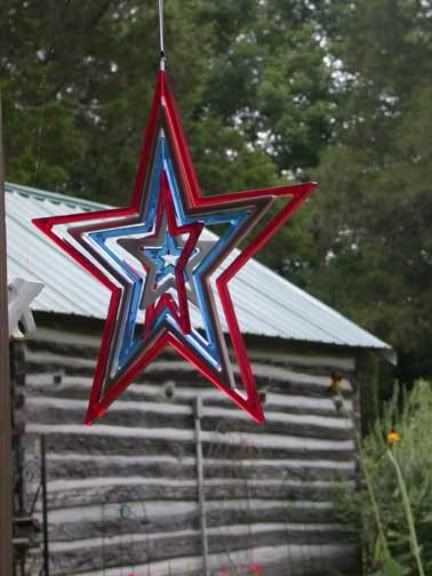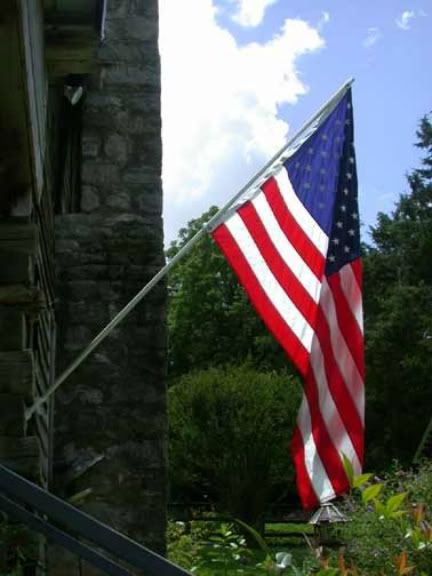 We're having a low-key celebration this year. I'm not really up to going anywhere, so dinner at home will be Barbeque Chicken, Mamah's Potato Salad, some sort of green beans, fresh garden tomatoes and Chocolate Meringue Pie. And I might wave a sparkler or two. I hope all of you who are celebrating have a most wonderful day.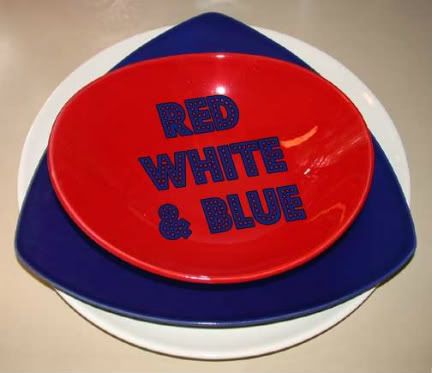 I'm joining:
Smiling Sally for
Blue Monday
,
MaryT/TheTeach @
Work of the Poet
for
Ruby Tuesday
Marty @
A Stroll Through Life
for
TableTop Tuesday
Happy
Birthday


Thanks so much for stopping by today!

namasté,