I have written about my car before.

I do love driving my convertible.

I do not want to look for a new car.

Yesterday whilst we were at the farm, my car and the fence out by the entrance to the farm decided to share the same physical space.

I was not in my car at the time and no humans were injured during this space sharing. The fence and my car were not so lucky.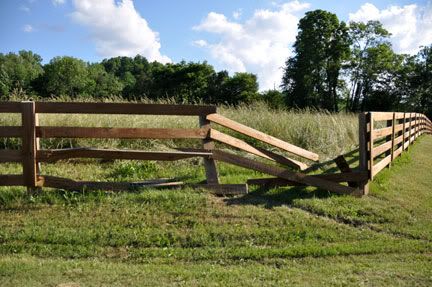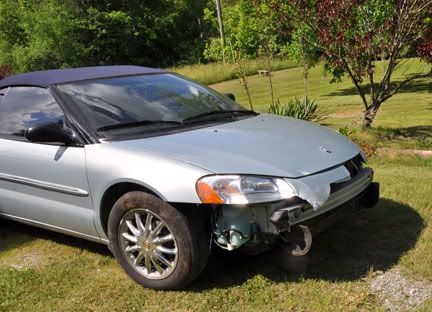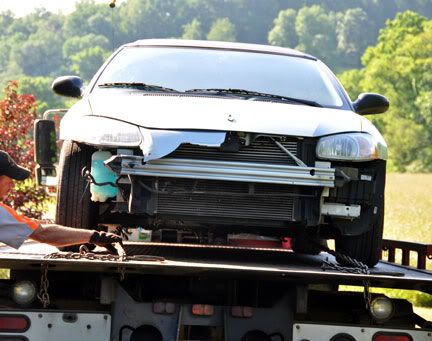 When notified of what had happened, I drove my Mom's car out to the entrance. (It's a quarter-mile gravel road.) Didn't think to take my camera and it looked worse then with all the broken pieces about. I made the determination to drive my car up to the house. It made strange and unusual noises, which clued me in that it would not be a good plan to drive it back to town. So I called the Chrysler dealership. They have no body shop, but the same guy owns the Chevrolet dealership and they do have a body shop for both businesses. Having gotten the name of the body shop guy, I called him and discussed the problem. Then I called AAA and had my car hauled back to town to the Chevy dealership on a wrecker.
What my car should look like: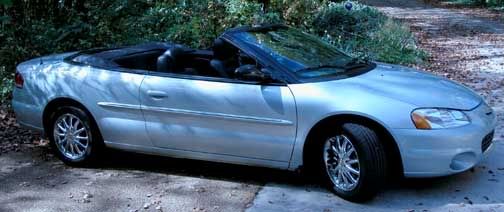 This afternoon the body shop guy called me. They have ordered all the parts, which should be here on Monday. He is expecting that I will get my car back as good as new toward the end of next week. I hope so! Besides wanting to be fixed, my car misses its deco lady ~ both of them.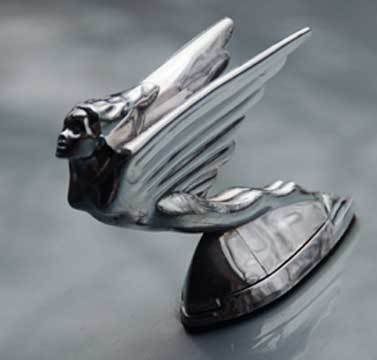 P.S. Until my car is repaired my Mom has loaned me her car. It was most kind of her.