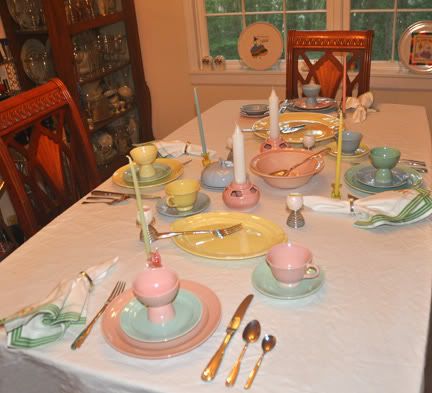 While my greatest dish love is Harlequin, followed closely by Fiesta and other brightly hued colourware from the 1930s and 40s, I confess to also really liking another line of dinnerware: Lu-Ray Pastels by Taylor, Smith & Taylor China Company. Lu-Ray Pastels were made from 1938-1961. The four original colours are: Sharon Pink, Windsor Blue, Surf Green and Persian Cream (yellow), and those are the colours I have collected. I've had these dishes for at least ten years and they have just been packed away. And I bought them strictly for use at Easter. Why? Because I fell in love with the egg cups.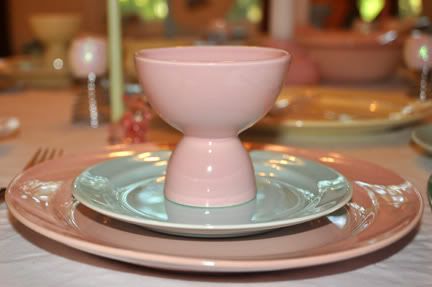 At first I was only going to get the egg cups, but I did that and then they didn't match any of my other dishes. So what's a girl to do? Get enough to have a service for four, of course! And I really just got the pieces to have a breakfast set.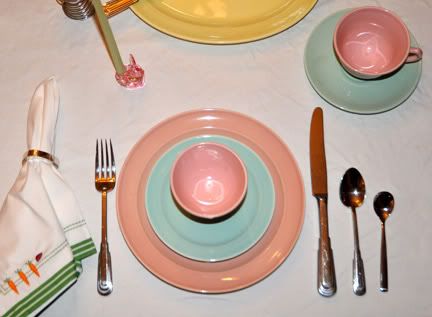 I love candles, even to use at breakfast.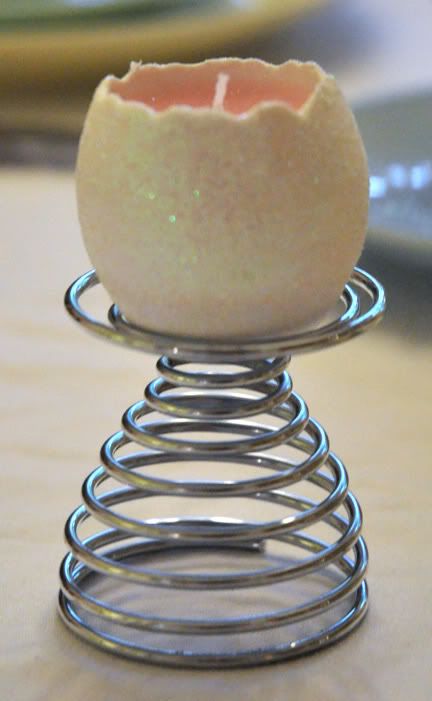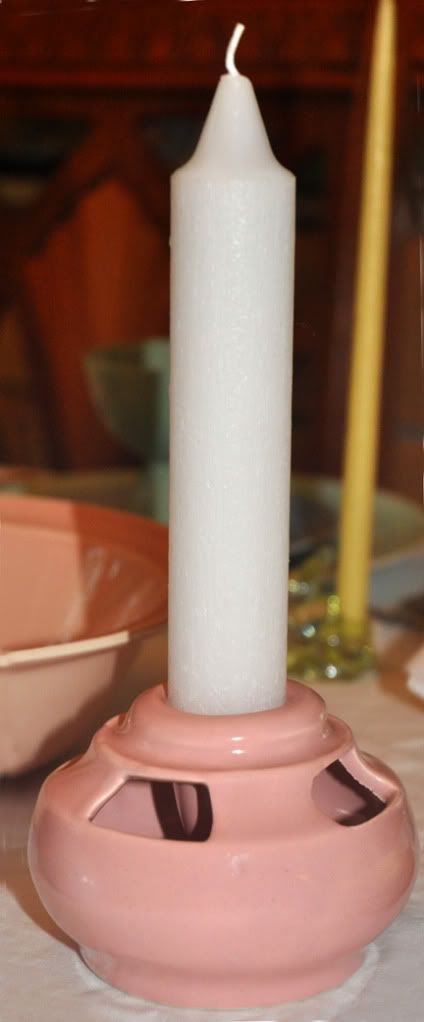 This is a Johnson Brothers covered muffin dish. Johnson Brothers was an English pottery, so think English muffins to go in these, rather than American style muffins. The pattern is called Greydawn, though I have no idea why it's got the Grey in the name. This line came in a pastel blue and green.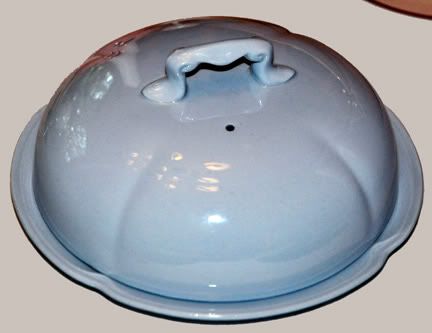 The colour coordinates well with Lu-Ray Pastels, so I have no problem using them together.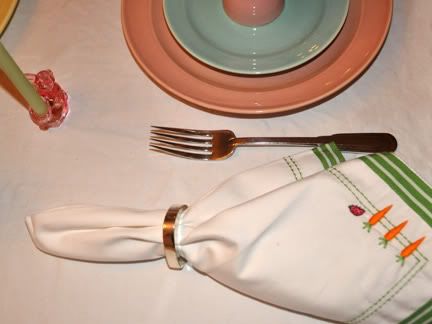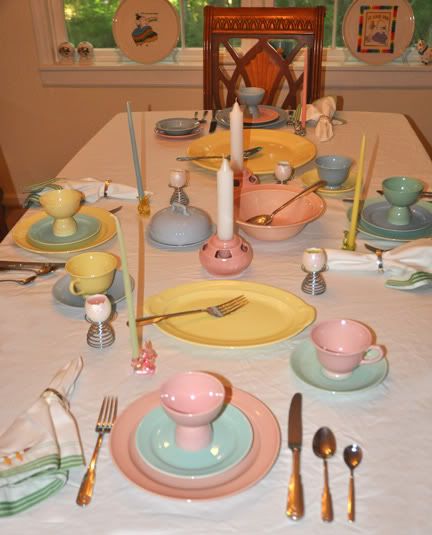 On the table for Easter breakfast:
Lu-Ray Pastels place settings and serving pieces
Johnson Brothers muffin dish
Cityscape flatware, by Oneida
Egg spoons were a gift from a dear friend from England about 25 years ago
Silver napkin rings I've had a long time
Napkins with carrot embroidery from Williams Sonoma
Bunny candle holders and mini-tapers from Williams Sonoma
Vintage pink candleholders/flower frogs are marked USA
Glitter broken egg candles by Illuminations
Fat white tapers from TJ Maxx
Spiral wire egg cups I got locally sometime in the last 5 or 6 years, but I don't recall where
Today I am linking up to The Tablescaper for
Seasonal Sunday
.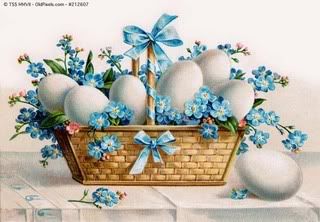 Happy Easter!
Thanks so much for stopping by today!

namasté,