As in a silver aluminum Christmas tree. It takes a certain sensibility to enjoy the look of an aluminum tree. Many people don't like them at all, but to those of us who love them, they are modern, futuristic, and embody the excitement and innocence of the Space Age.
This is a shot of our tree a couple of years ago:
I love our tree! The Guy's mother bought it around 1960. Seven feet tall, complete with colour wheel. She just loved that tree, but her children, not so much. They wanted their real tree with real lights. After that first year, the silver tree and colour wheel got put up in the living room and a real tree with real lights got put up in the den. By the time I got in the family, she was no longer putting up two trees. No silver tree and no real tree either. An artificial green tree was always put up in the den.
However, the silver aluminum tree kept being used in one of the store windows downtown on the square. Only the tree, not the colour wheel. Originally my MIL had decorated the tree with glass balls, but when it was in the store window, the tree was decorated with red satin balls. I LOVED the silver aluminum tree and admired it whenever we went to Louisiana.
In 1995 we bought our farm and moved all our Christmas decorations up there. Each year at the farm we cut a real tree just a few days before Christmas and have lots of fun decorating it. But that left us with no tree in town.
Being the wonderful grandmother that she was, my MIL sent us her silver aluminum tree so that her granddaughters would have a tree in town. Three of us at this house were ecstatic. The Guy, not so much. (Is this a familiar refrain? LOL) Of course I no longer had any ornaments here, and the ones I did have were not appropriate for an aluminum tree. So I started looking on eBay.
I found an auction for 20 mid-century pink plastic faceted ornaments (look like little 3" disco balls) very inexpensively and luckily won! Imagine my surprise when a large box arrived about a week later. The auction was not for 20 ornaments. There was a typo in the description. The auction was actually for 200 ornaments! Not only that, the seller had made bubble wrap envelopes, putting five ornaments in each one. I was just amazed and continue to use the bubble wrap envelopes when I put the ornaments away each January.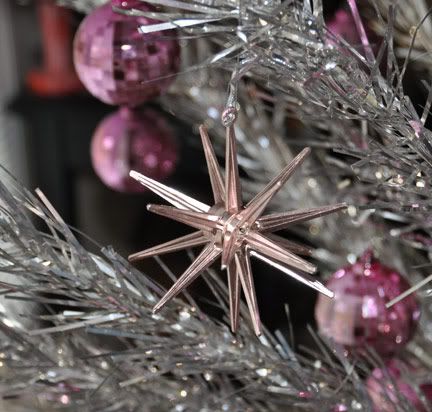 In addition to the faceted balls, I have also gotten some pink Sputnik ornaments and some period glass ornaments. I'm particularly fond of this space age chick.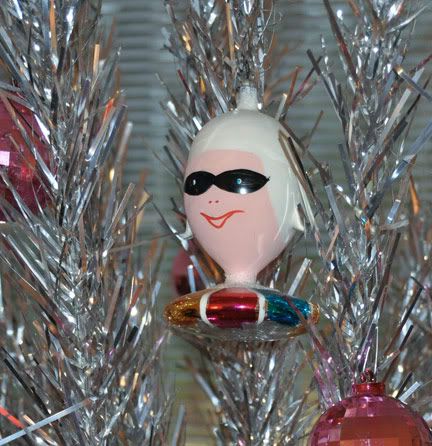 Given our modern decor, we do not have a regular train around our tree. Oh no.

We have a monorail.

As my brother says, "The train of tomorrow for a tree of tomorrow." At DisneyWorld the monorail trains are named by colour: Monorail Purple, Monorail Pink, Monorail Black. This is Monorail Christmas: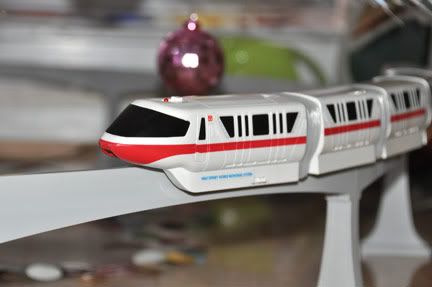 It is so much fun. The girls' friends have always been in awe when they come over and see our tree.
Aluminum trees were first sold in 1959 and were made by the Aluminum Specialty Company in Manitowoc, Wisconsin. The first trees had a wooden trunk and folding stand. Later rotating musical stands were available. And later models of the trees had pom-poms on the ends of the branches to make them look fuller. The very first trees sold for $75, but the next year (with streamlined manufacturing) the cost had dropped to $25. The aluminum trees sold well and were popular for about a decade. Many people credit the release of
A Charlie Brown Christmas
with the demise of the aluminum tree.

Our tree still has its folding stand, but we use a vintage rotating musical stand.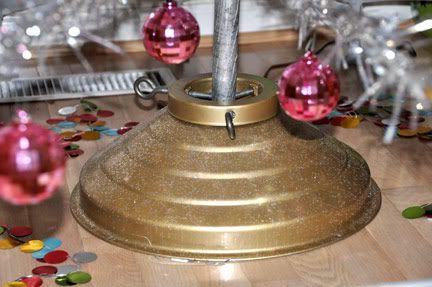 And when we were in Louisiana for Thanksgiving, I found our tree's original box. It was storing other Christmas things, but I emptied it and brought it home to reunite with its tree. As you can see, it is in somewhat sad shape. Which is why my MIL did not mail it to us in the first place.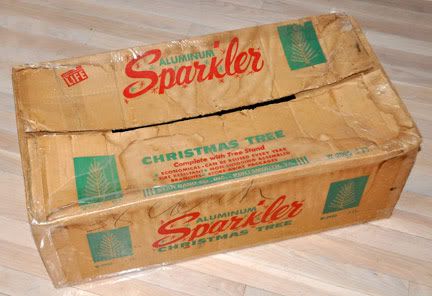 Look! As seen in LIFE magazine: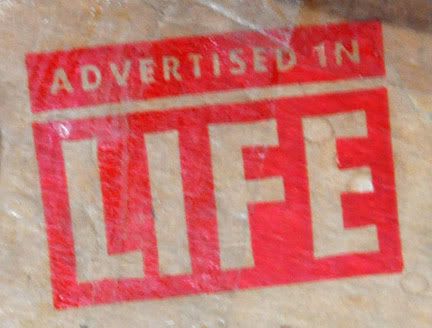 It's the famous Sparkler tree: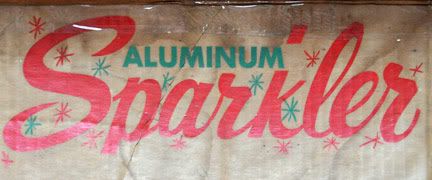 I love this description from the 1963 Sears Wish Book: "Whether you decorate with blue or red balls . . . or use the tree without ornaments - this exquisite tree is sure to be the talk of your neighborhood. High luster aluminum gives a dazzling brilliance. Shimmering silvery branches are swirled and tapered to a handsome realistic fullness. It's really durable . . needles are glued and mechanically locked on. Fireproof . . you can use it year after year." The box echos those sentiments:

Fifty years after it's original purchase, the Guy and I again put up our Sparkler tree on Saturday. This year it is only decorated in the pink: faceted balls and Sputnik stars. Our tree makes me happy.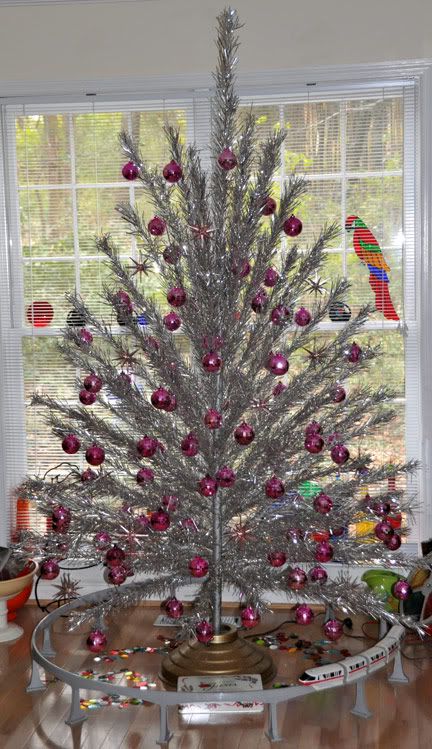 And if you are interested in more history of aluminum trees, check out the book,
Seasons Gleamings
.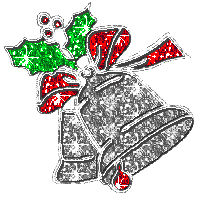 I will be linking this to
Pink Saturday
which is hosted by Beverly at
How Sweet the Sound
. She loves pink and graciously invited the rest of us to play along. Check out her blog to see who all else is enjoying this week's pink party.
This week's
Pink Saturday
theme is our favourite Christmas song. And that goes right along with the play on words in the title of my post today. My favourite Christmas song is Rosemary Clooney and Bing Crosby singing
White Christmas
. Living in the deep south, I have never had a white Christmas in my life. And truly, I don't aspire to have one as I love tropical weather and am not thrilled with cold and snow. But I still love the song. And this is my favourite rendition - right out of my favourite holiday movie:
namasté,