Decorating and playing with dishes both make me happy.
Lilacs in the lilac vase and cascarónes in the red footed salad bowl moved to the table in the foyer.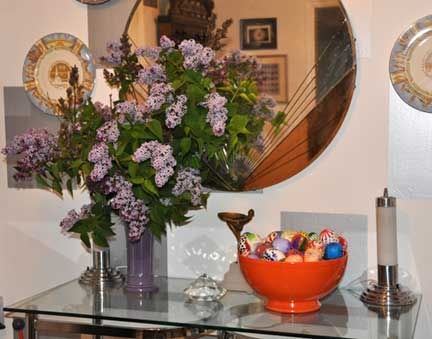 The dining table has a new centrepiece: 19" ivory platter holding a wire egg stand I got a few years ago from Martha Stewart's catalogue. DD#2, Abbey and Donnie did the dyeing and decorating of the eggs.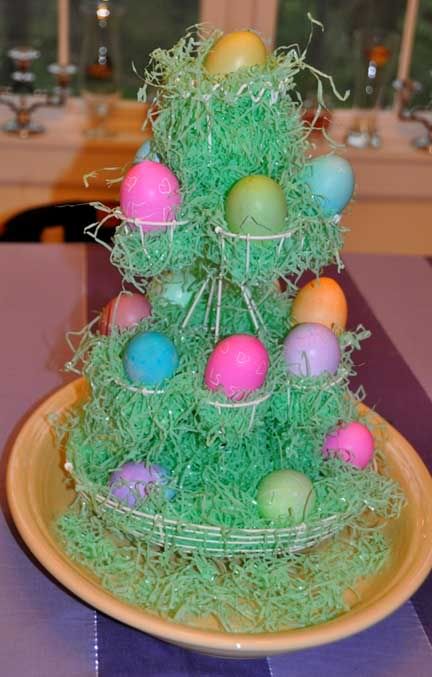 Hope everyone has had a most happy day.