Are you a Plate Flipper? I am. As a matter of fact, I am a card carrying member of the Homer Laughlin China Plate Flippers Association. You may be wondering, what the heck is a Plate Flipper? Catherine over at
Small Town, Great Life
has this explanation:

If you're from East Liverpool, you're allowed to flip plates (or bowls or mugs) no matter where you are, even in the company of nobility. In fact, it's kind of expected. That's because we East Liverpudlians look for backstamps no matter where we go, and we delight in finding backstamps familiar to us.

Backstamps--for the uninitiated--are a pottery's mark, usually placed on the base of a ceramic piece to let you know who designed or manufactured it. Backstamps date a piece, and place it geographically, and taking a gander at a backstamp is virtually the first thing any of us do when we're out to eat, in a friend's home, and so on. It might seem rude when other people do it, but when an East Liverpudlian exhibits plate-flipper tendencies, it's just pride in our hometown and in our industry.


I really like that part about "even in the company of nobility", but actually plate flipping goes beyond her description. It encompasses many people who are not from and have never been to East Liverpool, Ohio. The Homer Laughlin China Company began in East Liverpool, but moved across the river to Newell, WV right after the turn of the 20th century. However, they are still considered local to EL,O. After all, in 1905 they built the bridge across the Ohio River to connect the two towns.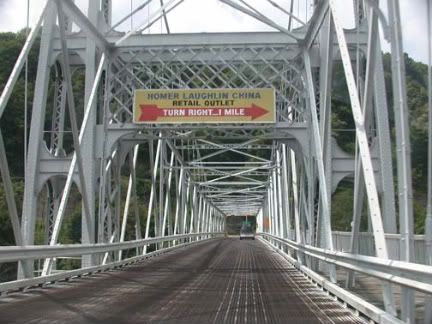 I am a member of the
Homer Laughlin China Collector's Association
. Collectors are a funny bunch. We are passionate about our dishes, and we too, look at backstamps everywhere we go.

Every year the HLCCA has a conference and various people from
Homer Laughlin China
are often in attendance. One of those people is Dave Conley, Director of Retail Sales and Marketing. Dave noticed we were somewhat obsessed with dishes and some years ago brought Homer Laughlin China Plate Flipper Association cards to one of the conferences. As we were all plate flipping anyway, he thought he would make it official. And if waitstaff at a restaurant look at you askance when you are checking out the dishes, you can just pull out your card.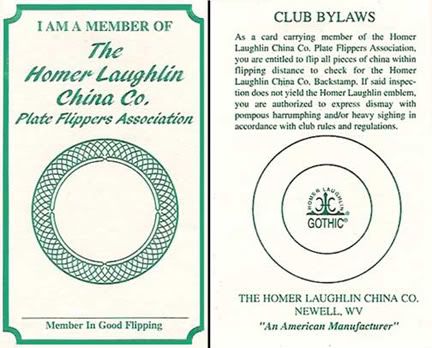 Now why the heck am I writing about plate flipping? Well, something happened this week that warmed this dish loving mama's heart. When the Guy and I picked up DD#2 from her Honours Program interview from UT-Chattanooga on Monday, she started telling us about her experience. Just in the course of things she mentioned that the dishes in the Faculty Club at UTC are Homer Laughlin.
Back when she was in elementary school I noticed that she would flip plates right along with me when we were out and about. The first time I saw her do it, I e-mailed Dave and he promptly sent DD her own Plate Flipper card. She was about 8 years old at the time and was so excited to have a card of her own. While I don't know if she still carries her card with her, I was happy to know that she is still noticing who makes the dishes that are put in front of her.
A few backstamps: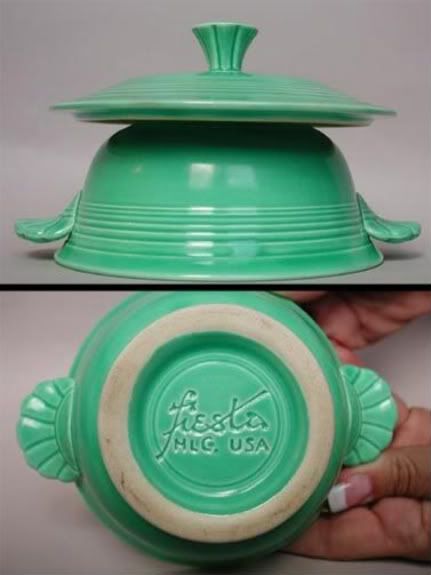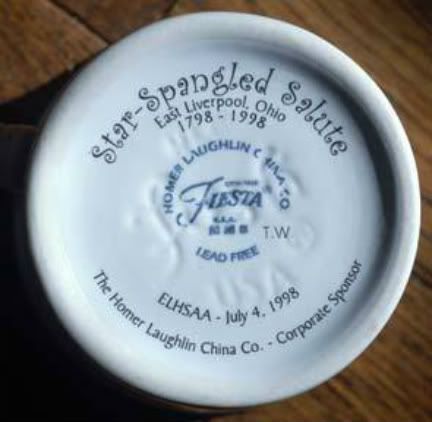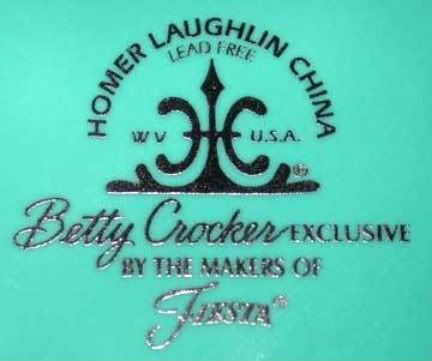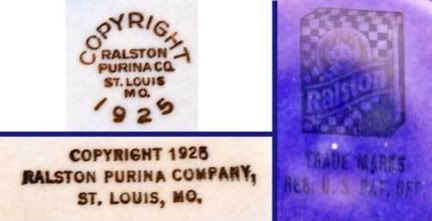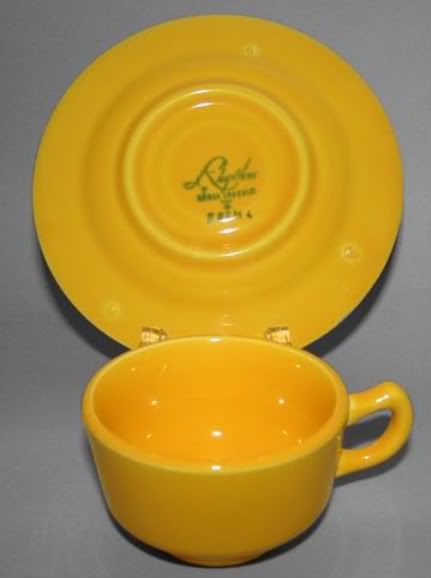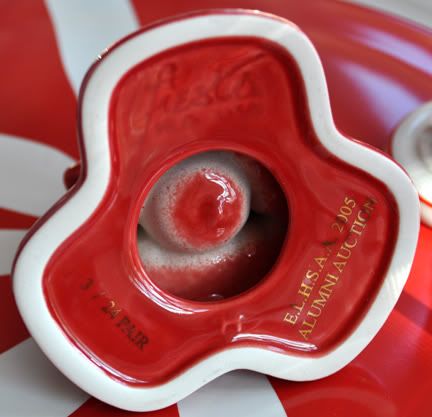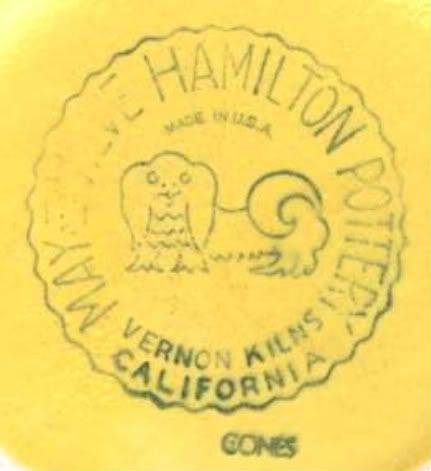 Happy dish flipping!
namasté,