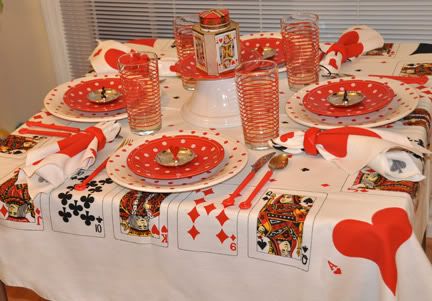 She made some tarts, All on a summer's day;
The Knave of Hearts, He stole those tarts, And took them clean away.
The King of Hearts Called for the tarts, And beat the knave full sore;
The Knave of Hearts Brought back the tarts, And vowed he'd steal no more.
I know what you think comes next.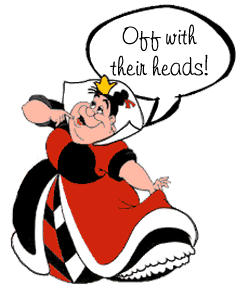 The Queen was a might upset about the thievery, but she wasn't that unreasonable all the time. When all the drama was done, there was a lovely table of cards, polka dots and hearts for Valentine's Day. The Queen played cards with her guests and then they all had a delightful meal.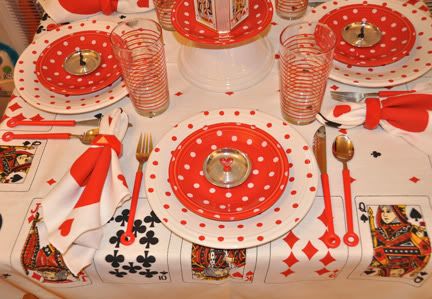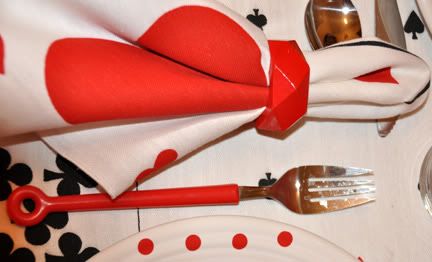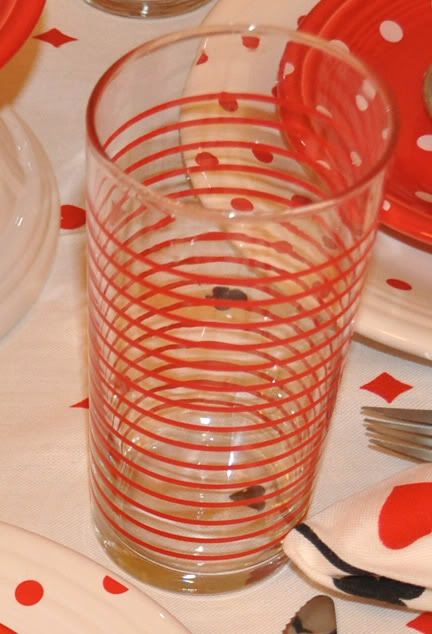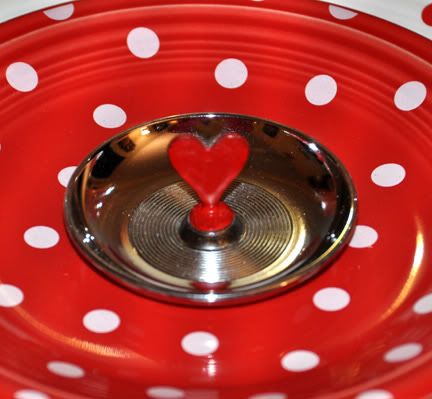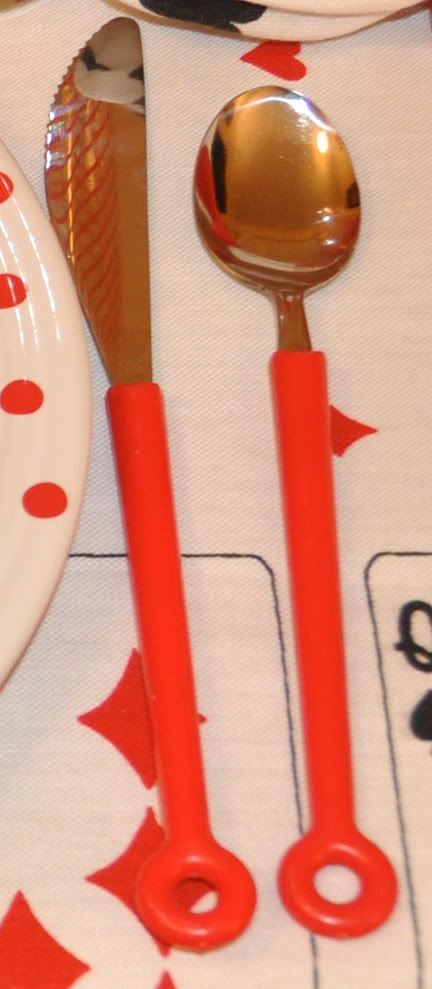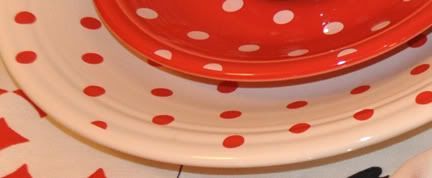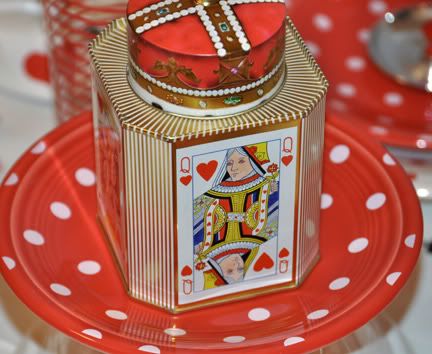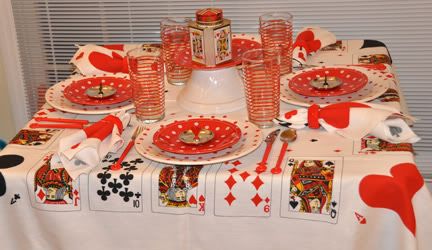 For the Queen of Hearts card table I used polka dot Fiesta plates (an exclusive to the
HLCCA
), a white Fiesta hostess bowl, art deco chrome and enamel bridge place markers, midcentury modern flatware, striped glassware from Target, red wooden napkin rings that I've had for several years, and a vintage hearts suit tea tin. All of this is set on a card suit tablecloth with matching napkins.
This week I am joining Susan at
Between Naps on the Porch
for
Tablescape Thursday
and
Jenny Matlock
for
Alphabe-Thursday
where Today's Letter is "Q" - Q is for "Queen of Hearts". Please stop by their blogs and see who all else is playing along.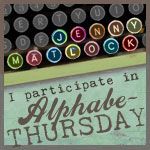 This Tablescape won 1st place in the Vintage Tablecloth Lover's Club Valentine Table Contest.
namasté,