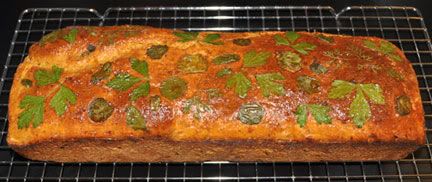 Homemade bread - there is nothing else like it. My great-grandmother, Louise, always made the most wonderful bread! One day a week she would spend the day baking. After sharing the fresh loaves with my grandmother, she would take the extra loaves to the general store and sell them to the owner for some pin money. Everyone loved Mrs. Louise's bread.

Try as I might, even though I have the recipe and helped her many times, I have not been able to make that bread as lovely as hers. She had a magic touch that developed with over 60 years of baking. I can however, make good bread. And I have several different recipes that we really like.
I love to bake bread. When automatic breadmakers first came out I wanted one so badly. But they were so expensive! Nearly a thousand dollars and way out of our budget. But the price kept coming down and one year Mike bought me a breadmaker for Christmas. He thought the breadmaker might sit around collecting dust, but it is one of my most used appliances. And I am still using that very first Hitachi from the 1980s. We went for years and never ate store bought bread thanks to that machine. When the girls were little most of the time I baked the bread in the machine, but for years now, I just use the dough cycle. Then I can shape the bread however I like.
There are several recipes that make up my standard repertoire. Tomato Bread is one of them. It can be baked in regular loaf pans, in a boule, or as flatbread - very versatile! The original recipe came from the
Best of Country Breads
and was posted by my friend, Pam, on one of the foodie boards several years ago. She modified the recipe and I have done so further in order to make the dough in the bread machine.
One of the blogs I follow is Lucy's Kitchen Notebook. Several years ago she blogged about some
Bouquet Breadsticks
she had made. I've been intrigued with those ever since, but never got around to using the idea until now. Just recently some friends on another foodie board brought up herb decorated loaves of bread. Voilà, my Herb Bouquet Tomato Bread was born.
While today I baked it in a long thin loaf pan, I think these would be wonderful baked in little individual loaves, so that each person could have their own. The addition of the herb bouquet on top will WOW all your friends. For something that looks so impressive it is very easy to do.
For the yeast, I like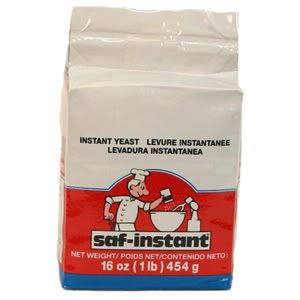 I keep a bag of this in my fridge all the time, along with a yeast measuring spoon. Yeast measuring spoon? YES. It is a wonderful little tool to have. I got two! One for the kitchen in town and the other to use at the farm. Available from King Arthur Flour, a
yeast measuring spoon
measures 2 1/4 tsp, the amount of yeast found in individual packets. As most bread recipes call for a packet of yeast, this measuring spoon makes it easy to use the larger bags or jars of yeast.
So I made the dough in the breadmaker last night and put it in a bag in the fridge overnight. Then I took it out and let it rest for about half an hour.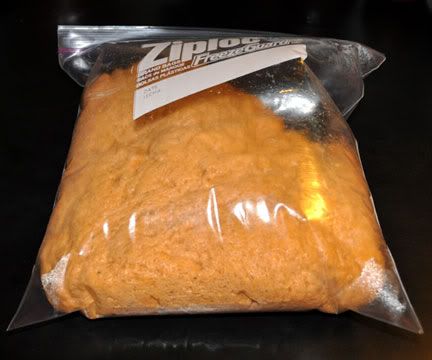 After resting, it's in the loaf pan.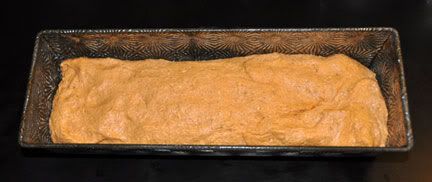 Risen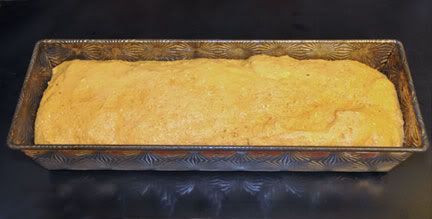 Fresh herbs and egg wash. I just adore my OXO small salad spinner for drying the herbs after washing them.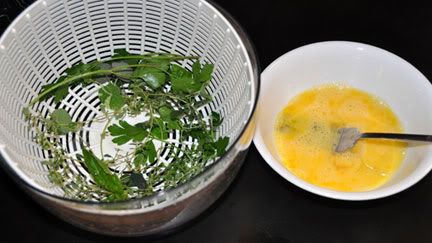 Brushed with egg wash and decorated with herbs. I used Italian parsley, basil, nasturtium leaves and cilantro.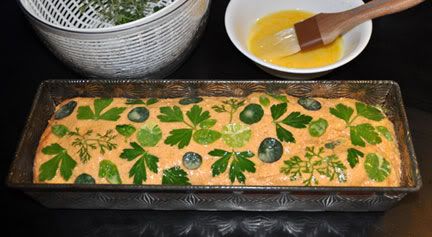 Baked and cooling on wire rack. Oh the temptation to cut it NOW!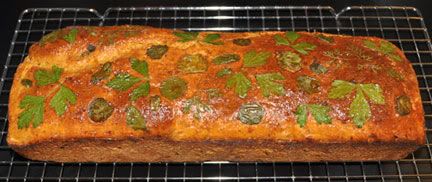 Sliced and ready to eat. What a treat!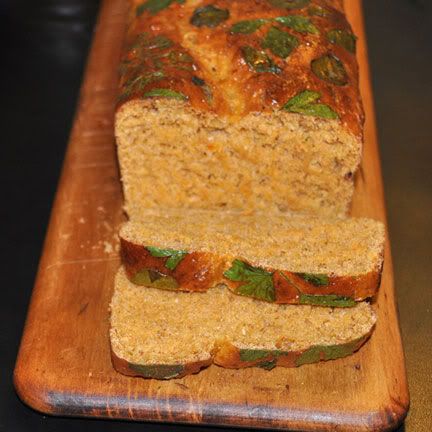 Herb Bouquet Tomato Bread

1 cup V8 juice
2 Tbsp catsup
1 1/2 Tbsp sugar
1/2 tsp kosher salt
1 Tbsp olive oil
2 Tbsp freshly grated Parmesan cheese
rounded 1/2 tsp herb mix* - Any Italian herb mix will do, or just use a combination of basil and oregano as called for in the original recipe.
1 cup whole wheat flour
2 1/4 cups unbleached flour
1/2 cup pine nuts
2 1/4 tsp instant yeast

1 egg beaten with 1 Tbsp water
fresh herbs that complement the ones used in the bread

Starting with the V-8 juice, add all ingredients up through the yeast into the breadmaker in the order given. Set breadmaker to Dough Setting and start.

When dough is made, turn out and place in a greased loaf pan.** Cover and let rise until doubled in bulk. Should take about an hour. While dough is rising, preheat the oven to 375°F.

When dough has finished rising, paint the top of the unbaked loaf with the egg wash, lay the herbs on top, then brush again with egg wash. Bake for 25-30 minutes or until golden brown. Remove from pan to a wire rack to cool.

Notes:
1. * I like to use the Savoury Soup blend from Calphalon. It has garlic, basil, bay leaf, black pepper, celery seed, parsley, sage, fennel, thyme oregano, marjoram, cayenne, rosemary and clove.
2. The original recipe called for tomato juice. Pam suggested V8. I normally use the spicy V8 as we typically have that on hand, but any of the three work just fine.
3. The pine nuts are my addition for this herb bouquet bread. I don't use them most of the time.
4. ** Once the dough is finished in the breadmaker, it can be put in a Ziploc bag in the refrigerator overnight. I do this sometimes when I want to bake the bread the next day. If refrigerated, let the dough rest at room temperature for 20-30 minutes before shaping into a loaf.