Before both DD#2 and I had very long hair: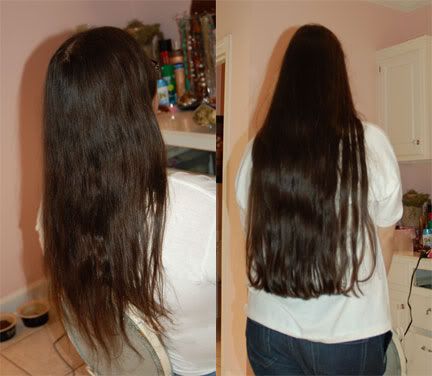 Then we got it cut and highlighted: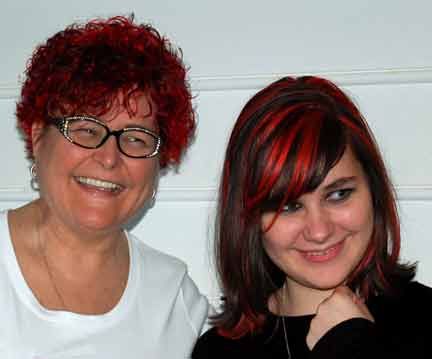 We love our hair being red!

And it's much brighter out in the sun. People have tended to do a doubletake when they've seen us the last couple of days.

I am nowhere near used to feeling normal with my hair this short. My hair has not been this short since I was 7 years old! When I woke up this morning I thought I had gone to sleep with my hair in a clip. Reached up to take out the clip and then remembered the cut. At least I know when this starts falling out from the chemotherapy, it won't be like it is MY hair. And that is the effect I wanted.
So here's to short red hair!