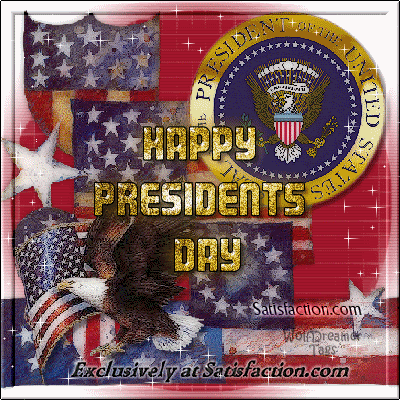 When I was growing up we did not have Presidents Day. In February we had two holidays honouring our most famous presidents: Abraham Lincoln's Birthday on the 12th and George Washington's Birthday on the 22nd. That was great! In the shortest month of the year, we normally had two weeks when we got a day off from school. And at that time, holidays were on the actual days - not the closest Monday.
Birthdays mean celebratory foods. For Lincoln's birthday, we would have some sort of jelly roll cake to represent a log (Lincoln having been born in a log house) and for Washington's birthday it was cherry pie. Now why do we eat a cherry pie instead of some kind of cake when we remember George Washington?
Tradition has it that George Washington chopped down a cherry tree in his youth. The story was written by an ex-parson turned bookseller, Mason Locke Weems. In 1800 he published a small book called
Life of George Washington; with Curious Anecdotes, Equally Honorable to Himself, and Exemplary to His Young Countrymen
. This book told a tale of young George chopping down a cherry tree. The story went that on his birthday George was given a new axe by his father. Axes were for chopping wood, so George promptly went out and chopped down a cherry tree. When his father confronted him about who had cut the tree, George replied, "I can't tell a lie, Pa; you know I can't tell a lie. I did cut it with my hatchet." This bit of lore caught the imagination of the public, and was retold and reprinted throughout our history. Today however, the story is considered an elaborate fabrication.
Presidents Day is the common name for the federal holiday that is still officially designated as Washington's Birthday. It was the first federal holiday to honour an American citizen, and was first celebrated on Washington's actual birthday in 1796 (the last full year of his presidency). Commonly the holiday now honours both Washington and Lincoln, as well as all the others who have served as president of this great country. The Uniform Holidays Bill of 1968 changed the date from Washington's actual birthday to a Monday that falls between the 15th and 21st of February. One of the drafts renamed the holiday Presidents Day, but the version that was signed into law curiously left the official name as Washington's Birthday.
So as a nod to my youth, for Presidents Day here is a cherry pie. When I was in 4th grade, I entered Cherry Pie in our Parish Fair (in Louisiana we have parishes, rather than counties) and won first place. The recipe came from a cookbook of my Mom's. I still have my blue ribbon. Part of the judging criteria was the lattice crust. That was the first one of those I ever made and I worked so hard to make it perfect. Not sure if the judges thought the lattice was perfect (lol), but it, along with the taste of the pie and the flakiness of the crust, was good enough to win.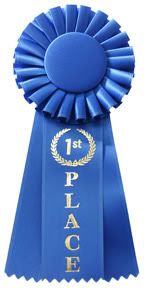 All-American Cherry Pie
Better Homes & Gardens 1959 Holiday Cookbook

3/4 cup sugar
1 1/2 Tbsp quick cooking tapioca
dash salt
3/4 cup juice from canned cherries
2 1/2 cups drained, pitted canned cherries
few drops of red food colouring
1 Tbsp butter (I use unsalted.)
Double recipe plain pie pastry, divided in half and shaped into balls

Preheat oven to 450°F.

Combine the sugar, tapioca, and salt. Stir in the juice, then the cherries and the red food colour. Set aside to rest for 20 minutes.

Roll out one piece of the pastry and line 9″ pie plate. Fill with cherry mixture and dot with butter.

Roll out the second piece of pastry. Cut in strips and weave a lattice crust: Trim lower crust 1/2″ beyond edge of plate. Cut strips of pastry dough 1/2" wide with pastry wheel or knife. Lay lengthwise strips on top of pie at 1″ intervals. Fold back alternate strips to help you weave crosswise strips over and under, placing them on the diagonal. Trim lattice even with outer rim of the pie plate, dampen edge of pastry lightly with water; fold crust over strips, seal, and crimp edge.

Bake for 10 minutes at 450°. Reduce heat to 350° and continue baking 30 more minutes. Remove from oven and let cool before cutting.

Notes: As I recall I added some fresh lemon juice to the pie - either from half the lemon or the whole lemon If you make this, give it a taste test and see what your taste buds think.
Enjoy the 1950's graphic and commentary!

We can thank George Washington and his hatchet for the custom of serving delicious cherry treats in February. Top on the list is Red Cherry Pie. Peek-a-boo crust shows off bright red filling: flavor's a perfect blend of tart and sweet.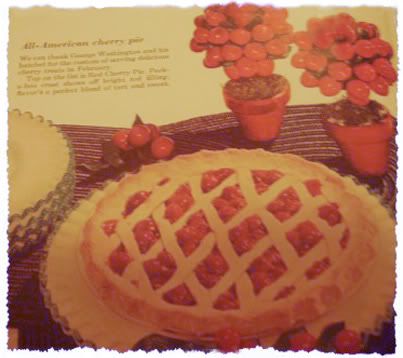 I love and collect vintage cookbooks, always on the lookout for photos featuring my favourite dishes: Harlequin and Fiesta. The cherry pie is being served on Fenton Silver Crest. DD#2 collects these. She has loved them since she was a little girl.
America the Beautiful. And remember: We are not a collection of red states and blue states. We are the UNITED STATES. Happy Presidents Day!
namasté,