Pink Saturday
is hosted by Beverly at
How Sweet the Sound
. Check out her blog to see who all else is playing along with this week's party.
DD#2 is a rising senior so we are going on college visits this summer. This week we went to tour Vanderbilt in Nashville. We arrived Thursday evening and went to eat at a Tex-Mex restaurant called Chuy's in the Cool Springs area. We've been there a couple of other times for lunch and ate out on the patio. This time we were seated inside in what can only be called the Elvis Room. The entire room is painted pink with pictures and sculptures of Elvis everywhere. There is even an Elvis shrine - true cultural diversity, hence the Tex-Mex meets Music City.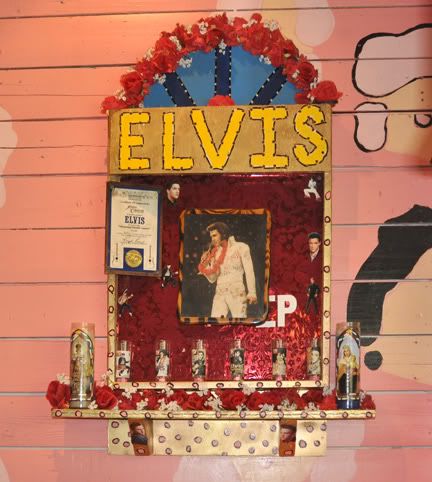 Yes, this was my view during dinner. I am still not quite sure what to think of it. And if that weren't over the top enough, we were seated beneath an upside down pink Cadillac.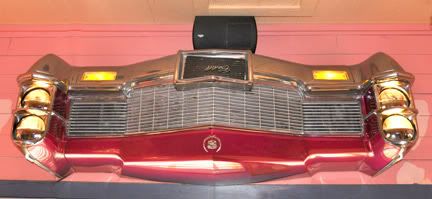 Don't let the decor of this room scare you off. They make great Cheese Chile Rellenos and their flour tortilllas are TDF.
I've been looking at other Pink Saturday posts and was delighted to see
this one on aprons
by Barb at DogMom Diva. I just love aprons and wear them all the time when cooking.
You might also like to check out
Rebecca's Pink Giveaway
at A Gathering of Thoughts.
Happy Pink Saturday!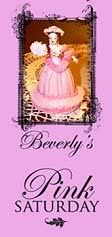 namasté,