We've been getting ready all month, going through Rush and such. Today the Bloggerette Sorority is launched. Our Rush assignment was to take the bloggerette sorority vintage photo and create something with it. Didn't matter what it was: a banner, a hanging, an ATC, a piece of jewelry, a tag, a card . . . anything! Then we had to print the picture and place it in a frame. The hard part of the assignment was: we had to put a photo of ourselves into the photo.
So here is the original photo.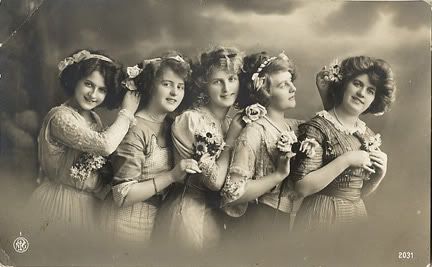 And here is my altered image (made into an ATC) where I've magically become a member of the group. And still wearing red, of course!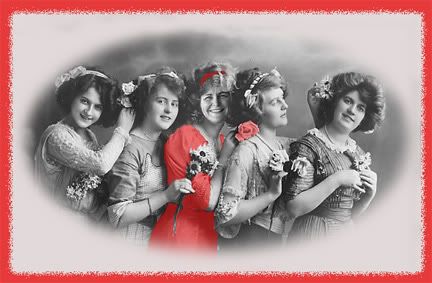 Currently I am enroute to the Blue Ridge Mountains so I have scheduled this post ahead of time. When I get back to computer access, I'll be checking in to see everyone's photos. In the meanwhile, click on the button below to see a list of all the sorority sisters and links to their blogs.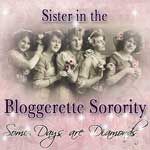 Won't you join us?
namasté,