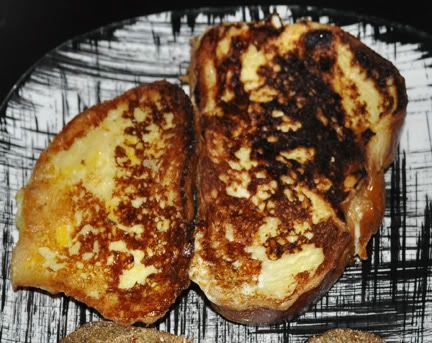 I love pain perdu for breakfast. It's something we had often when I was growing up in Louisiana. And I have
blogged about it
before. This morning I woke up in a mood for pain perdu and I had some challah bread that needed to be used. Given that it was a lazy Sunday morning, breakfast actually turned out to be brunch and it worked out just lovely.
Here's the challah loaf.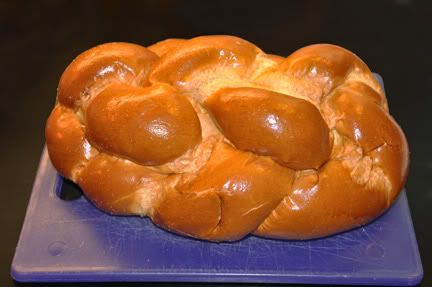 Slice at least 1" thick.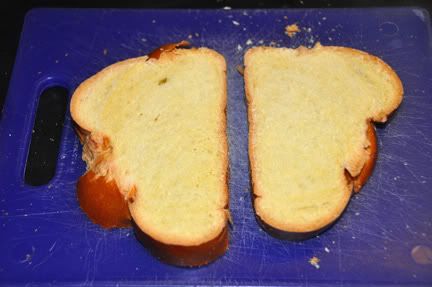 Soak in egg/milk mixture.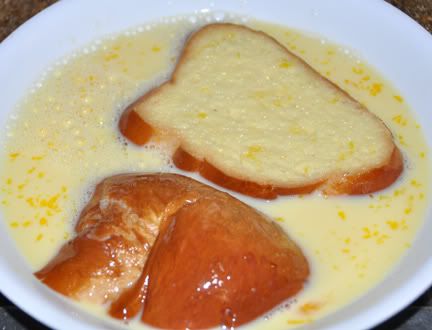 Served for brunch with fried green tomatoes on my Knowles Ebonette plates.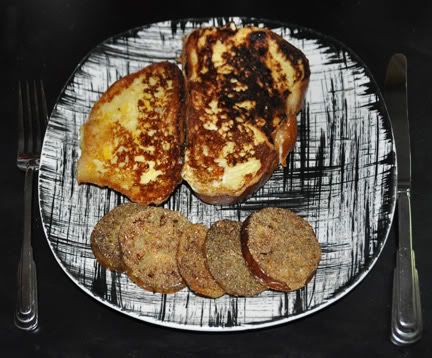 Today's pain perdu got topped with some real maple syrup for serving. The sweetness of the syrup and the tartness of the green tomatoes played well off of each other. And I love the way that the challah bread pain perdu is so soft and custardy in the centre.
namasté,