Pink Saturday
is hosted by Beverly at
How Sweet the Sound
. She loves pink and graciously invited the rest of us to play along. Check out her blog to see who all else is enjoying this week's pink party.
Last week I posted a couple of photos from Dale Chihuly's 2004 exhibit at the Atlanta Botanical Gardens. My Mom and I had a wonderful visit there. This week's
Pink Saturday
contribution includes some more shots from that same exhibit.
Both of these pictures feature orbs - hanging and floating. Some of the orbs are over 18" in diameter, perhaps even two feet.
Hanging in a palm tree: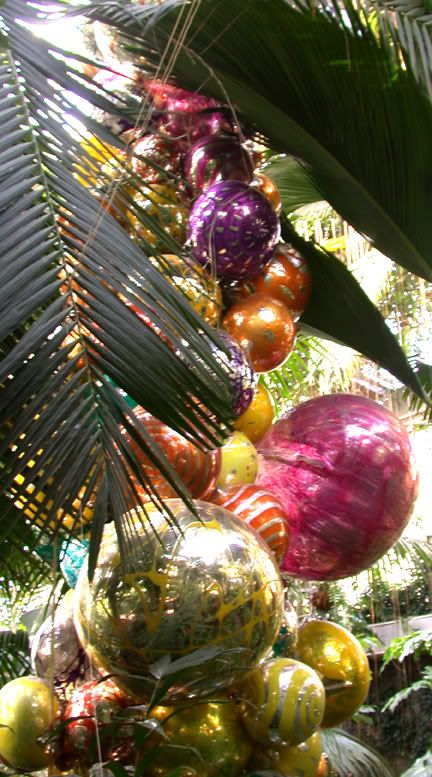 Floating in a pond: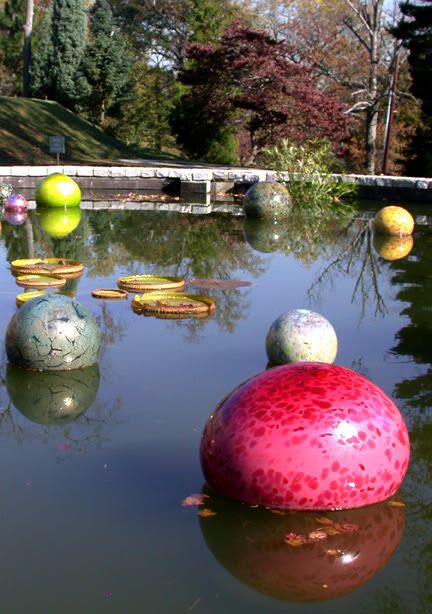 I love the reflections of the ones in the ponds. And the ones in the trees look like giant Christmas tree ornaments. Check out
Chihuly's
work if you get the chance. You will marvel at the beauty.
Happy Pink Saturday!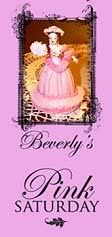 namasté,