Part of the fun of the farm is producing some of our own food.
The ancient pear tree is loaded with fruit this year.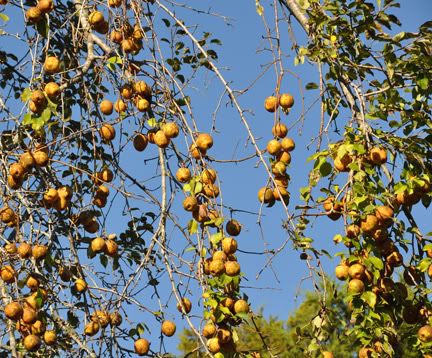 Pear Crisp, Ginger Pear Coffeecake, Pear Honey Marmalade, Pear Preserves... the list goes on and on of wonderful things to make with pears.
And my kiwi vines have finally produced kiwis! The Guy built the arbour and I planted the vines some ten years ago. I can't even count the number of kiwis. Many of them are in pairs, but there are a lot of singles, also.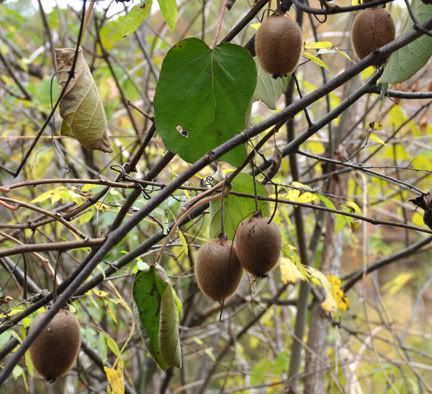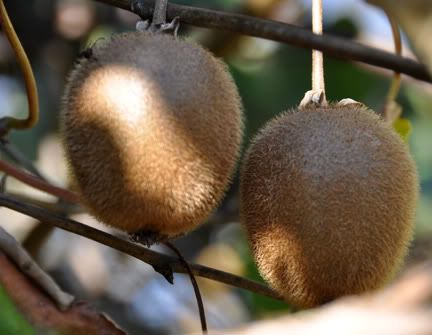 Kiwis are supposed to get ripe around the end of October. What? Oh yes! That is where we are now!!! I did pick one and will cut it open in the morning to see if it is ready or not. If it is, we will pick kiwis this coming weekend. I need to look for kiwi recipes this week.
Prairie Fire Crab Apples: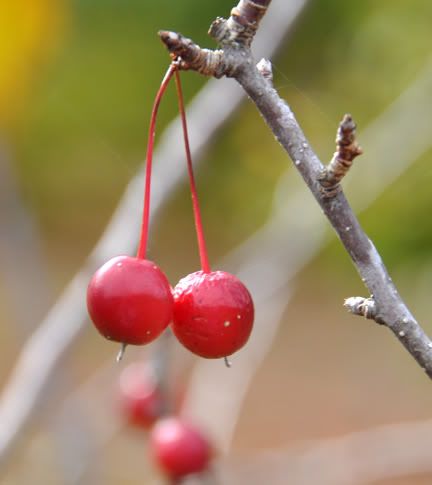 This is the first year I've had enough crab apples to pick, too. I believe there are enough to make at least one batch of crab apple jelly.
The kids all went fishing. This is the largest bass they caught. And my nephew was using my lucky red casting rod. (Yes, I love red so much that The Guy bought me a red fishing pole!

)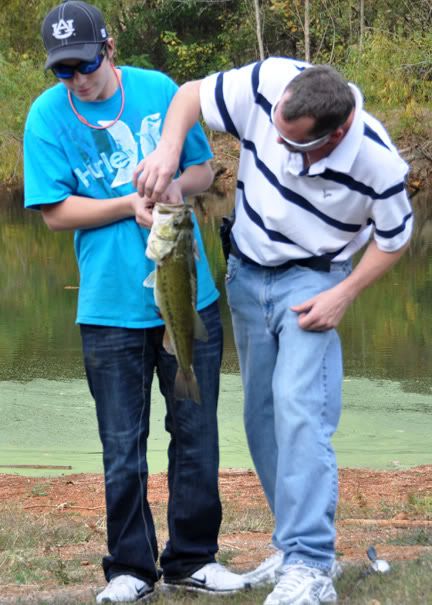 All in all it was a wonderful weekend at the farm. I loved it!
namasté,