I have some flowers that apparently think it is spring, rather than autumn.
Buddleia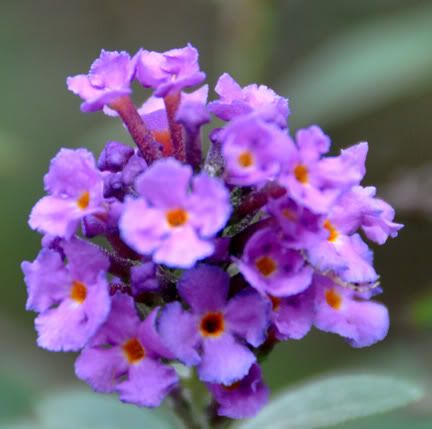 Fennel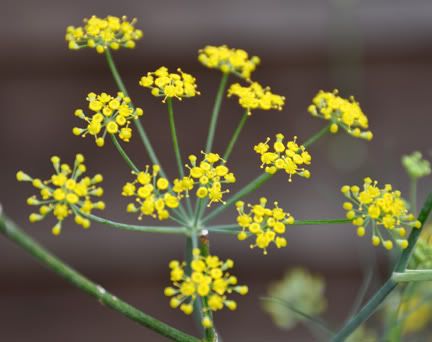 Lilac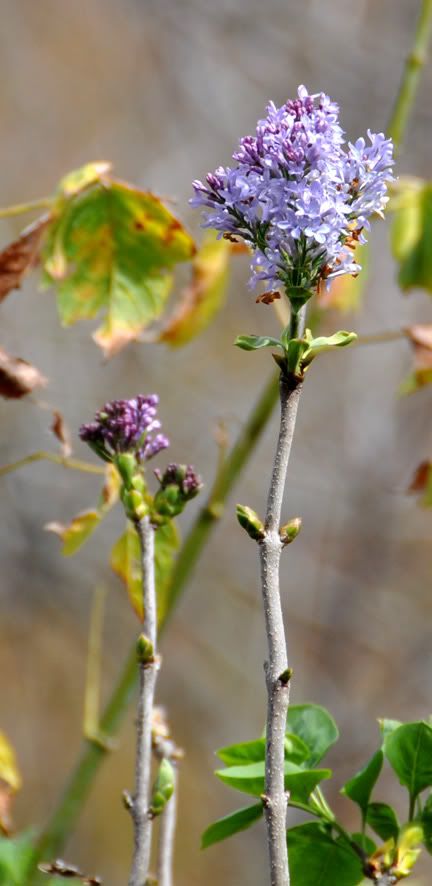 Not sure what has gotten into them. At least the tallow tree knows that it's fall: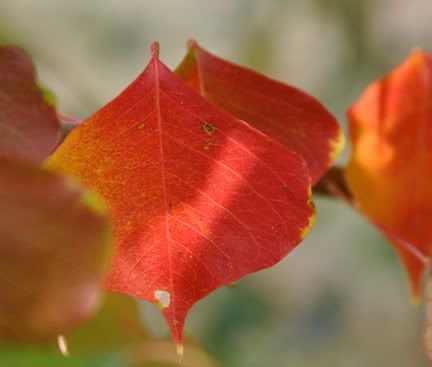 And walking down by the creek I saw this old log with a shelf fungus and lichens growing on it: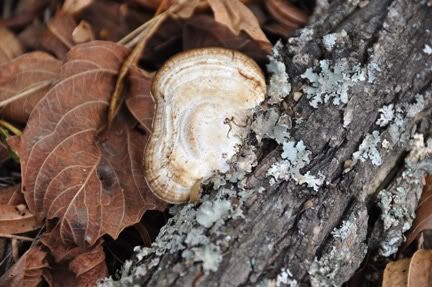 The French Mulberry berries have changed to their brilliant bright purple colour.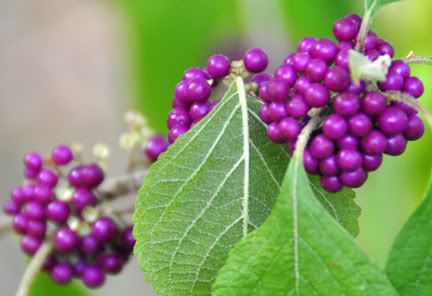 Nandina berries are beginning to turn red.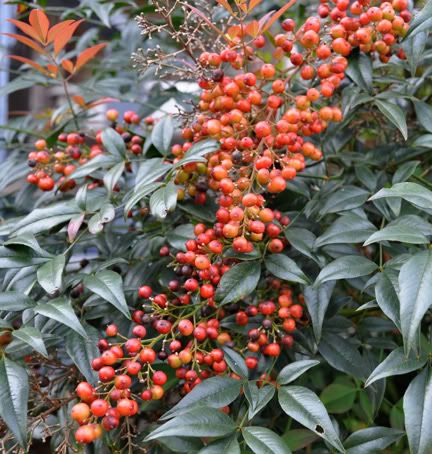 Garlic Chives have gone to seed so that we will have even more next year.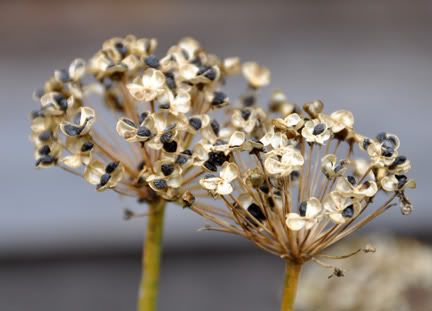 namasté,