I have written before about the Interim program at Tori's school. Interim is every year in March, the week before Spring Break. It's a time when the students all do something educational that is not in their regular classrooms. There are many choices of things to do, including trips. This year her French teacher decided to take a French trip to France instead of Canada. She is actually from France, so that made it really special. Tori signed up for this trip as soon as she heard about it, and the Guy and I were lucky enough to get to go, also.
The trip was just wonderful.

Spring is a lovely time to visit as so many flowers are beginning to bloom. The weather was nice and not too chilly most of the time. We flew into Paris, but immediately headed up to Normandie, where we spent several days touring before returning to Paris.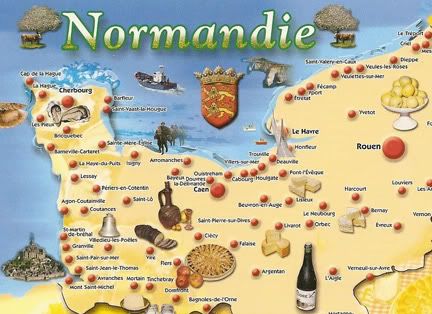 Quite a few pinks were around and I'd like to share these displays with you.
Bush beginning to flower near Pegasus Bridge in Normandie: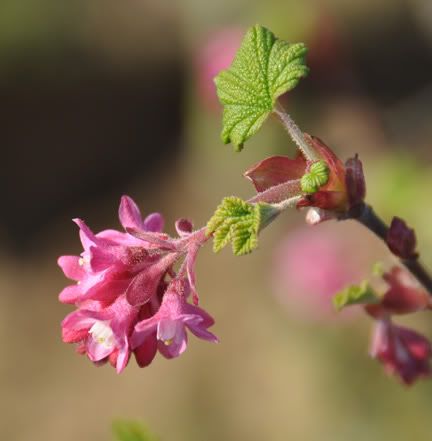 Flowering tree entering Honfleur: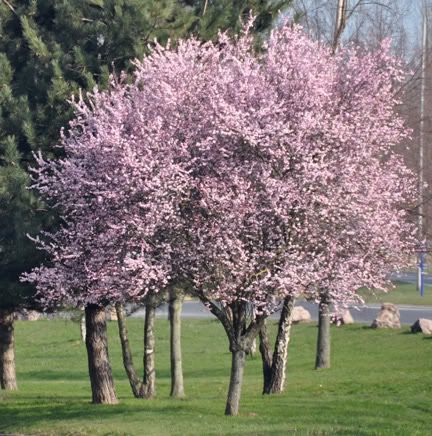 Smart Car outside the casino at Ouistreham: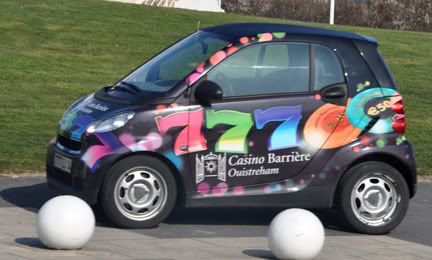 Display in a shop window in Tours: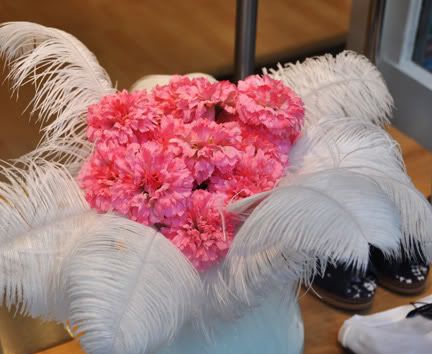 Straws on the bar in the Hotel Harmonie, Tours: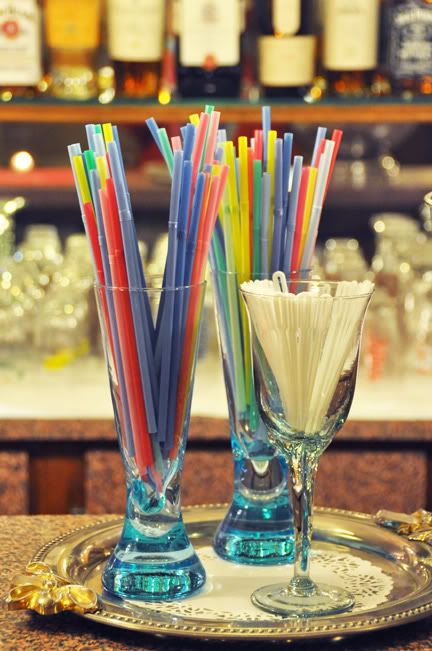 Until next time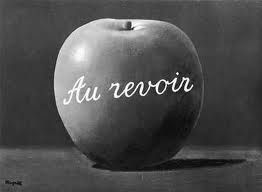 Today I am linking up with Beverly's
Pink Saturday
@
How Sweet the Sound
. Check out her blog to see what others have chosen to represent PINK this week. I'm also posting with Jenny @
off on my tanget
for
Alphabe-Thursday
where this week's Letter is "D" - D is for
Displays of Pink
. Thanks so much for stopping by! And tune in next week for a second installment of French Pinks on Pink Saturday.

namasté,