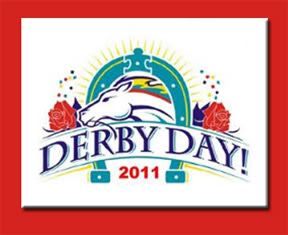 The more things change, the more things stay the same. I would say that is particularly true for the last couple of weeks. We had catastrophic tornadoes here in north Alabama where the extent of the death and damage still isn't known, the Mississippi River is flooding at record levels all the way down the course of the river, Osama bin Laden is no more, and the Kentucky Derby runs on the first Saturday in May.
Churchill Downs. Louisville, Kentucky. Ladies in hats. Mint juleps. Fast horses on the track. Jockeys in their colours. And at the end: a gold trophy and a wreath of red roses.
I have never had the pleasure of attending the Kentucky Derby in person, but I think I will add it to my bucket list. We do, however, celebrate and watch the Kentucky Derby every year. I never miss singing and playing Dan Fogleberg's
The Run for the Roses
while wearing some sort of delightful millinery confection.
The running of the Derby means bring on the mint juleps. I never make these except on Derby Day. My pot of Kentucky Colonel mint survived the winter and is growing great. The Guy has a bottle of Woodford Reserve. Add a couple of cold glasses, some ice, a little sugar and voilà: Mint Juleps.
At the bar with the vintage Chase muddlers and shot measure: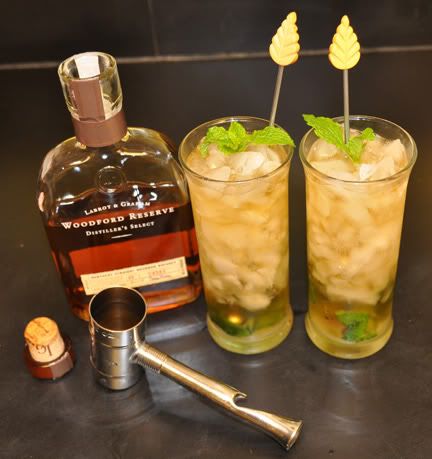 Mixed and ready to serve. Notice the frost on the glasses.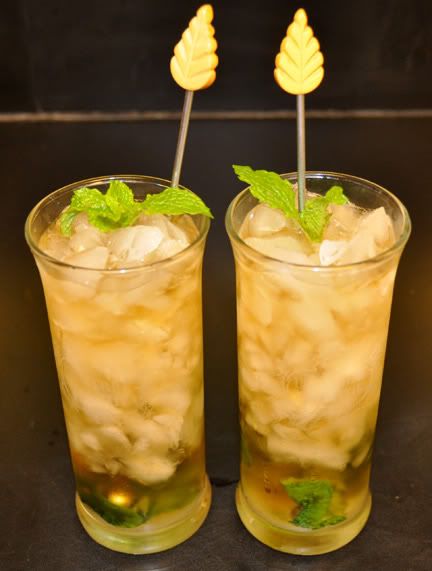 Mint Julep


Per drink:


2 sprigs fresh 'Kentucky Colonel' spearmint with 6-8 leaves
2 teaspoons granulated sugar
2 cups crushed ice
2 oz. Woodford Reserve Kentucky bourbon

Muddle one sprig of the mint with the sugar in the bottom of a glass so the mint leaves are lightly bruised to release their flavour. Add 1 cup of crushed ice and pour in the bourbon and a splash of water. Add enough remaining ice to almost fill the glass and stir. Garnish with another sprig of fresh mint and serve.



Notes:

It's a good plan to put your glasses in the freezer for at least half an hour before serving. Then pick up the cups with a clean towel, holding them by their edges, so as not to mark the frosted surface.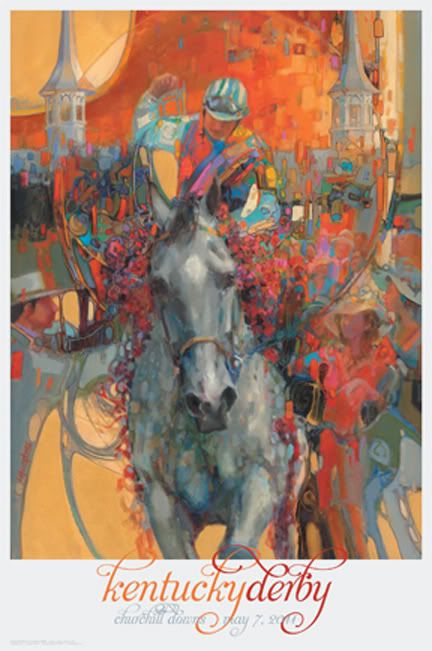 Thanks so much for stopping by today! I hope you get to enjoy the Derby this afternoon.

namasté,