It's a special day for Beverly @
How Sweet the Sound
. She is celebrating the 3rd birthday of
Pink Saturday
!!! I started participating in Pink Saturday because it was somewhat of a challenge for me to find pinks to photograph and it has been a wonderful learning experience. To help celebrate this week, I would like to share some flowers from our farm. Come stroll around with me and see what all is blooming pink.
Trailing petunias
Sultanas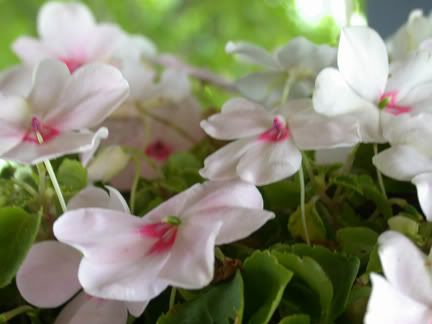 Yarrow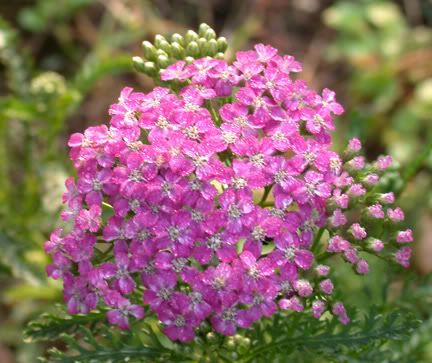 Verbena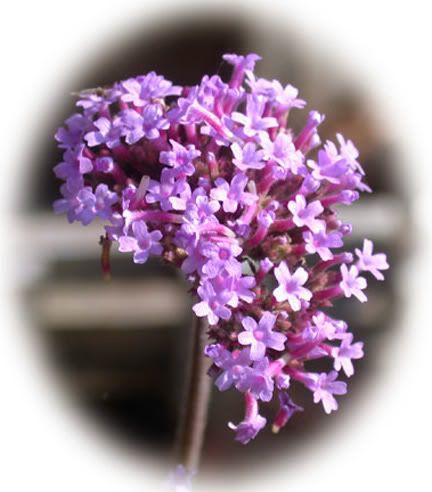 Rose of Sharon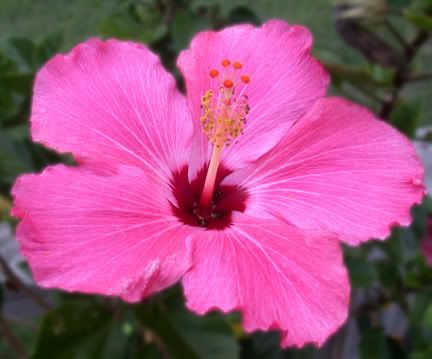 Lantana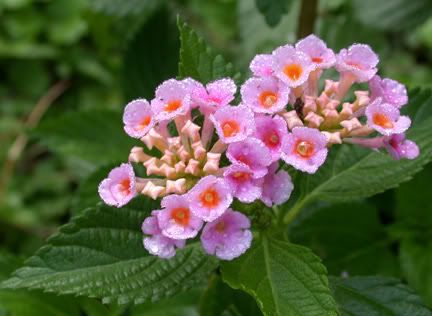 Milk and Wine Lily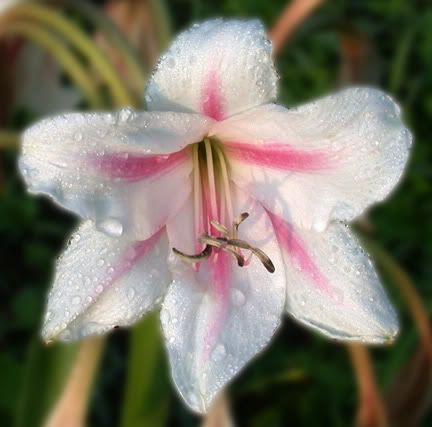 Zéphirine Drouhin Rose (the most heavenly fragrance)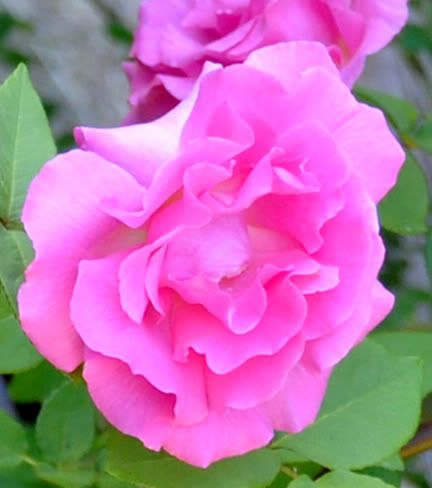 Some of these flowers are old Southern pass-along plants. The Rose of Sharon is also known as Althea and is cousin to hibiscus. The Milk and Wine lilies are some I dug up from my great-grandmother's house when we first got the farm.
My great-grandmother was married in 1910 and she dug up and moved some of these Milk & Wine lilies from her mother's house to her new home. When my grandmother got married in 1929, she dug up and moved some of the Milk & Wine lilies to her house. When my Mom got married in 1952, she dug up and moved Milk & Wine lilies to the house where I grew up. These flowers had been growing at my great-grandmother's house for 85 years when I got mine back in 1995, so they are now well over 100 years old. I just love plants with a history.
HAPPY PINK SATURDAY BIRTHDAY! Do check out Beverly's blog to see how others have chosen to celebrate PINK this week.
Thanks so much for stopping by today!

Please also remember to register for my
5 Year Blog Anniversary Give-Away
.
namasté,