This week I am picking up where I left off last week. More pink in photos from France!
A lovely rosé for sale in the gift shop at Chambord:

Pink roadster on a carousel in Chartres: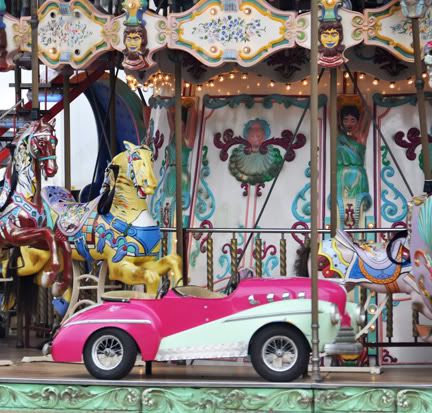 Chartres Cathedral has been on my bucket list to visit for years. It is the home of the
Chartres Labyrinth
, perhaps the most famous labyrinth in the world. Some of you may remember that we have a garden replica of the Chartres Labyrinth at the farm. The Cathedral has many other interesting elements. This is an angel sundial that is on one of the exterior corners. The sun light gave it a pink cast and I did some editing in Photoshop to create a vignette and to add lighting elements.
Flowering tree behind Notre Dame in Paris (and yes, I got great photos of the flying buttresses, but they aren't pink):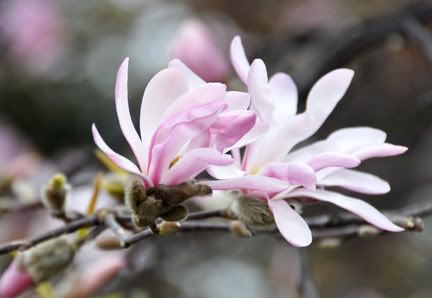 Until next time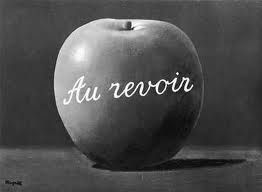 This post is linking up with:
Beverly's
Pink Saturday
@
How Sweet the Sound
. Check out her blog to see what others have chosen to represent PINK this week.
Jenny @
off on my tanget
for
Alphabe-Thursday
where this week's Letter is "E" -
E
is for
E
dification and
E
njoyment which I got from being able to walk the Labyrinth at Chartres Cathedral.
Thanks so much for stopping by! And tune in next week for a third installment of French Pinks.

namasté,