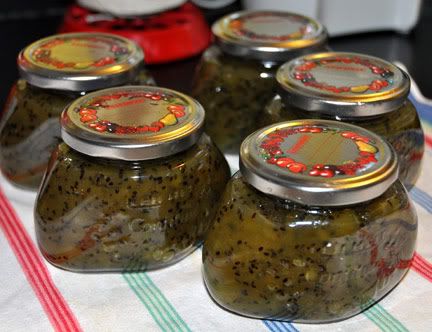 As you may remember from one of my Postcards from the Farm posts, we had kiwis on our vines this year. This was very exciting to me as it's been some 10 years since The Guy built the arbour and I planted the kiwi vines. Kiwis are expected to ripen in October where ours are growing. When I saw all the baby kiwis back in the spring, I couldn't imagine what I would do with all of them and was anxiously awaiting picking them. But most did not make it to maturity. I got one nice basket full. But isn't that great??? I finally grew kiwis!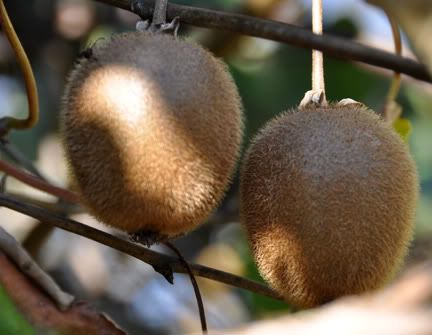 The kiwis got picked around two weeks ago when we were expecting a freeze. Kiwis are one of those fruits that continue to ripen after they are harvested. Mine were not near ready to eat when the freeze was coming and I didn't know what to expect. They were not ripe when I left to go to Florida. This week has been busy, busy, busy. I didn't get home from Florida until Tuesday afternoon and I am leaving early in the morning for Louisiana. So much to do, so little time. LOL. (And I can't tell you how happy I am to be able to say that!)
So this morning I'm rushing around and I still have this basket of kiwis sitting on the kitchen table. Hmmm. I decided to go with an easy peasy, tried and true recipe that really anyone can make: Kiwi Marmalade. My Mom has had this recipe for years and it is one we love. The recipe calls for using lemon, but more often than not, I use limes and sometimes Key limes. Today I went with lemon.
The recipe calls for dicing the kiwis. I personally prefer to pulse them in my food processor into finer pieces. This is because I like to spread my marmalade without having little 1/4" chunks of the kiwi. If you like your marmalade chunkier, feel free to dice by hand.
My basket of kiwis: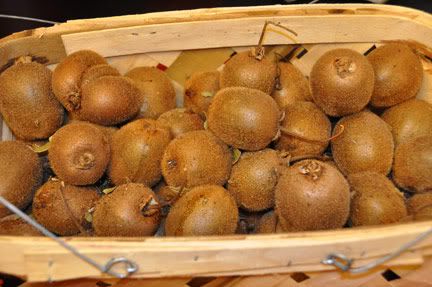 Peeled kiwis, lemon and sugar (our only ingredients):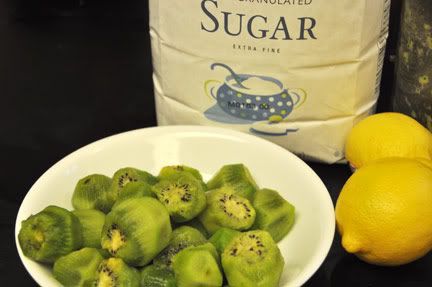 Kiwis chopped in food processor: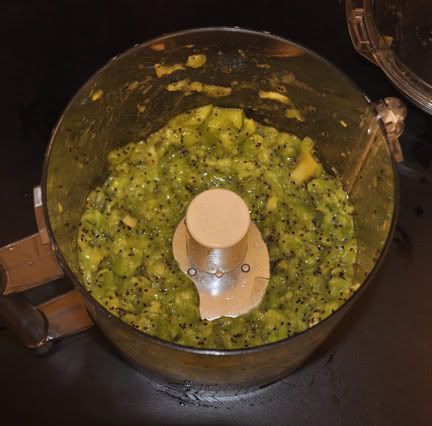 Ingredients in a microwave safe container (I like to use a large glass measuring cup because having the handle makes it easier to get the hot container out of the microwave.)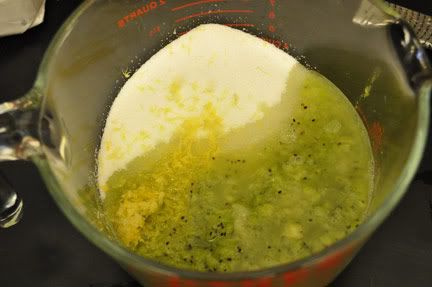 And beautiful jars of Kiwi Marmalade, just waiting for some hot biscuits on a cold winter morning: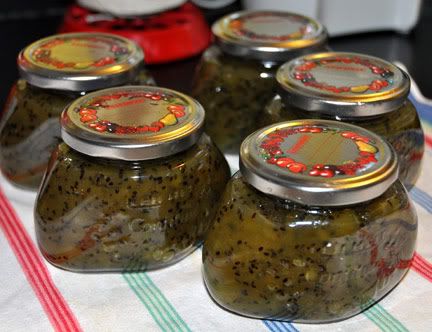 I always make a double batch at a time and like to process it in half pint jars in a boiling water bath for long term storage. My Mom normally stores her extra in the freezer.
Kiwi Lemon Marmalade
Makes about 1 pint

4 kiwis
1 lemon
¾ cup sugar

Peel kiwis and dice. Zest and juice lemon. Mix kiwis, lemon zest, 2 Tbsp lemon juice and sugar together. Reserve remaining lemon juice for another use. Microwave on HI 4 minutes. Stir; microwave on HI 4 more minutes. Stir; microwave on HI another 4 minutes or until thickened. Approximately 12 minutes total cooking time. Store in refrigerator.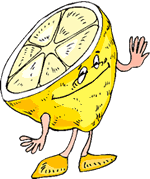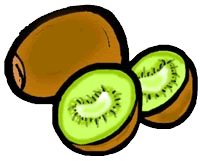 namasté,