I mentioned that the Irish side of my family did not pass down a recipe for Irish Soda Bread. Over the years I've made a number of different versions, and this year I decided to try a recipe from my friend, Regina. She lives in Boston and the recipe came from her grandmother.
First we need to gather some ingredients.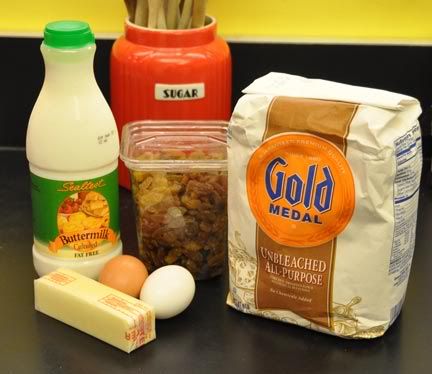 Dry ingredients and raisins in a shamrock Fiesta mixing bowl with liquid ingredients in a large measuring cup.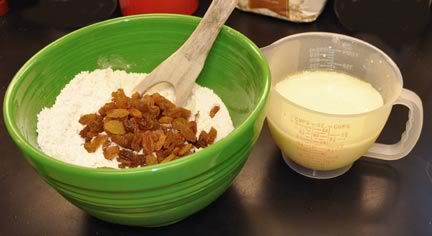 As I'm using Regina's grandmother's recipe, I decided to use my grandmother's vintage loaf pans. Sprayed them first with Baker's Joy.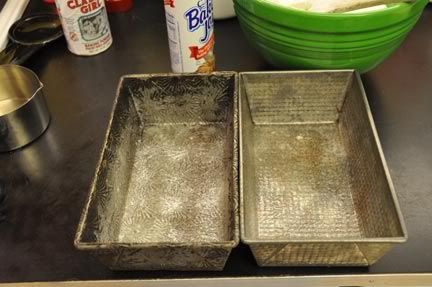 Here they are ready to go in the oven.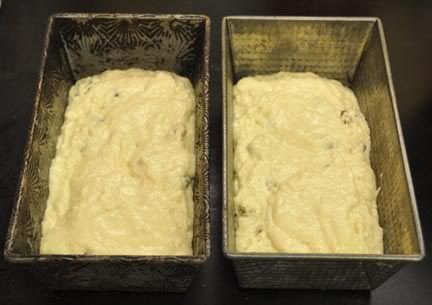 Now they are baked. It was all I could do not to immediately try to eat some!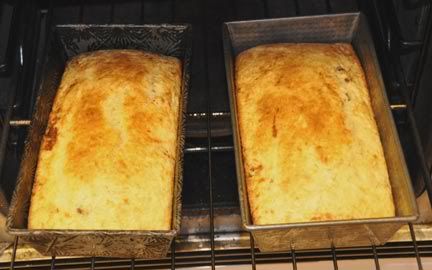 But I waited until it had cooled some to turn out and slice.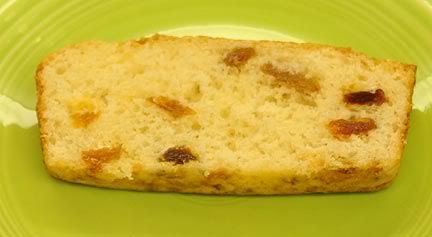 This bread is just delicious. My new favourite. And it's so easy to make.
GRANDMA COLLINS' IRISH SODA BREAD
3 cups flour
2/3 cup sugar
1 Tbsp baking powder
1 tsp baking soda
1 tsp salt
1 cup raisins
1/2 cup currants
2 Tbsp melted margarine
2 eggs
2 cups buttermilk

Preheat oven to 350°F.

In one bowl mix the dry ingredients. Fold in the raisins and currants. In another bowl, or large measuring cup, mix the liquid ingredients. Make a well in the dry ingredients and pour in the buttermilk mixture. Mix everything together with a wooden spoon. It will be a little lumpy.

Grease and flour two loaf pans

OR

one tube pan. Bake for about 45 minutes for the loaves or an hour in the tube pan. Let cool 10 minutes before turning out.



Notes:


1. Regina says, " I always

double

the recipe and put half of the batter in a tube pan, and split the remainder between two loaf pans."
2. I used canola oil rather than melted margarine.
3. I was out of currants, so just used raisins. And those were the golden ones because that is what I had in the pantry.
4. The buttermilk was lowfat.