For the very first time I am using the same photo for two parties. Not sure I like this idea, but I will see how it goes.
Back in March, the Guy and I went to a retreat in the Blue Ridge Mountains. It was beautiful spring weather. The sky was that gorgeous azure blue that is heralding spring and the forsythias were in full bloom. This was along a little gravel road we travelled every day, back and forth from our lodging to the retreat. When the sun was fully shining on the forsythias, they were brilliant gold and made the blue sky even bluer.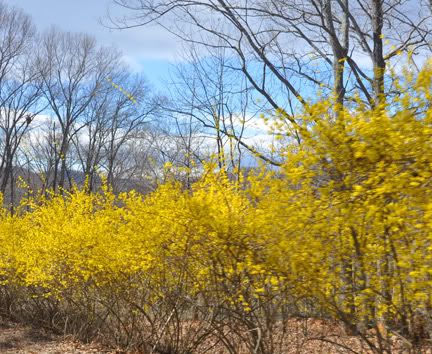 Mellow Yellow Monday was started by Drowsey Monkey and is always causing me to stretch. Blue Monday is hosted by Smiling Sally and I enjoy looking for different blues in my photos. Click on either of these badges to check out the parties.

AND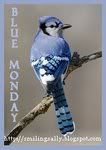 namasté,