It was just beginning to get light this morning when I noticed movement out of the corner of my eye. I didn't have on my glasses, but I saw something brownish that wasn't normally there outside my window. So I picked up my trusty camera that is always at the ready and zoomed in on said brownish thing.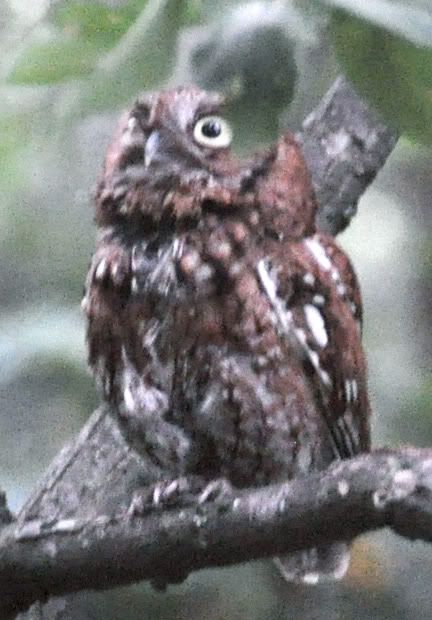 It's a little screech owl. It couldn't have been more than about 7" or 8" tall. The owl stayed around for about 10 minutes, moving to a few different limbs before it left to go find its sleeping perch for the day. This is the first time I've seen a screech owl here. If I had been out on the balcony, I could've reached out my hand and touched it. It was that close. I didn't notice any tufts on this owl, so I'm guessing it is a young one. And I'm wondering if the owl is why I haven't seen quite so many squirrels the last couple of days. Hmmmm.
I'm always excited about the different kinds of birds we see living here in town, even if our house is in the woods.
namasté,