I take part in MYM because it is a challenge for me. My
very first Mellow Yellow Monday post
was a photo of some of Dale Chihuly's glass. Saturday night I was lucky enough to see and hear the Nashville Symphony perform
Bluebeard's Castle
. Chihuly designed glass installations were six of the seven doors that were opened during the course of the story and they were fabulous!
The weekend's symphony performances are all part of the Chihuly in Nashville extravaganza. The venue had to be changed from the Symphony Hall to the Tennessee Performing Arts Centre because of flood damage, but it was still wonderful! We were not allowed to make photos in the theatre, so the shot I am using this week is of a palm tree during Chihuly's Grant Park garden exhibit in Chicago during 2002.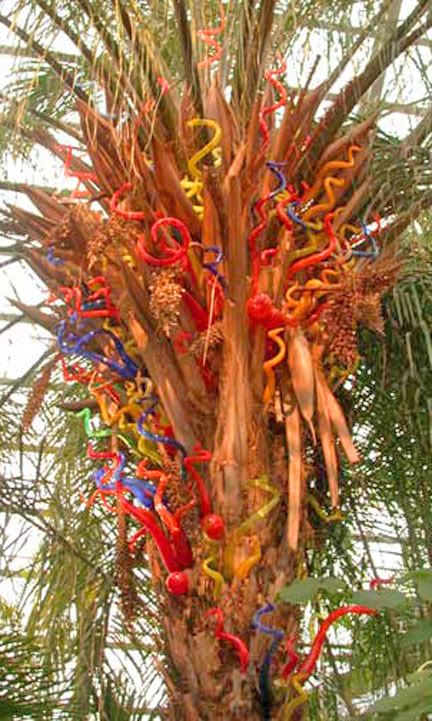 We'll be going back to Nashville next weekend to see the garden exhibit at Cheekwood Botanical Gardens and at the Frist Center for the Arts. Look for more colourful Chihuly photos in the weeks to come. In the meanwhile, check out who else is joining Drowsey Monkey at this week's
Mellow Yellow Monday
party.

namasté,