I adore having the pavillion out at the farm. While we were based out there this summer, the Guy and I enjoyed it nearly every evening. We'd sit out, drink some Prosecco, have some appetizers and watch and listen as day turned into night. Birds came home to roost, bats came out for the evening and fireflies flickered everywhere. Some of our favourite appys are fresh figs, Manchego and local honey. So delicious.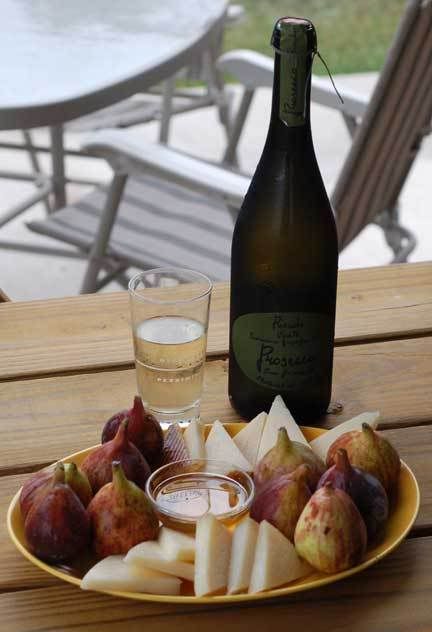 And I love these glasses I gave the Guy for his birthday.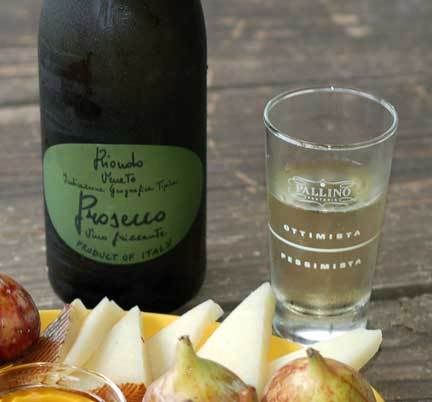 Although he maintains he's a realist, I always tell him that he's the pessimist and I'm the optimist. With these, our glasses are always half full.
namasté,
Becky