Inspired by my friend Martha on her
Lines from Linderhof
blog, I thought I'd share my two sweetie jars.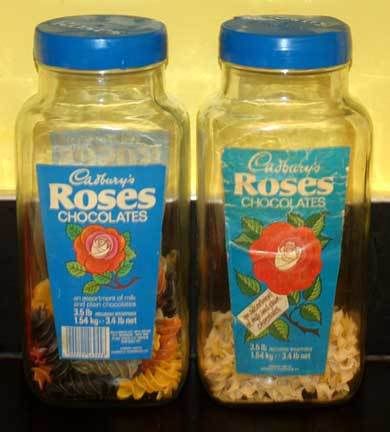 DD#1's godmother has been my dear friend since 1982. She is British and has often brought something back for us from her trips "home". Twice during the 1980s she brought jars of Roses Chocolates. I saved the jar each time and have always used them for holding pasta. The jar on the right was the first one she brought me and I used to have it sitting behind my corner cooktop. After several months I noticed the heat and humidity from cooking were messing up the label, so I moved it to another location. The jar on the left is only a year or so younger than the first jar, but it never sat behind the cooktop and its label is in much better shape.
Now I'm thinking I should peruse eBay and see if I can find some additional sweetie jars. They are indeed wonderful to use in the kitchen!