Have I mentioned that dishes make me happy? I got a package in the mail today from a dear friend and it was such a surprise. A new Fiesta Christmas ornament. A very special Fiesta Christmas ornament.
I think it would be quite nice to make history!

This will have to go at the top of my ornament tree. Here is a photo from last year.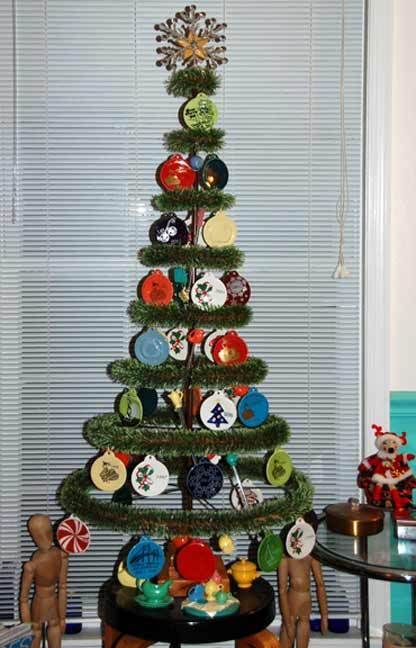 I've gotten a few other Fiesta ornaments since then so the bottom of the tree will be more filled in when it gets decorated this season.
Happy dishing,
Becky