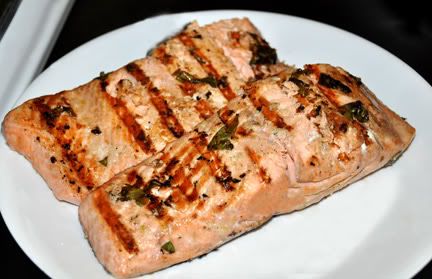 Salmon is a favourite fish to eat at our house, and this recipe has been our favourite preparation for many years now. Sometimes I think the Guy could eat this every night and be happy. Luckily I have always had a JennAir grill as part of my cooktop, so this has been easy to prepare year-round, rain or shine.
We prefer wild-caught Alaskan salmon, but sometimes it can be hard to find. Fresh Market is usually my best source, but I was quite happy to find out earlier this year that Target will no longer be selling any salmon that is not wild-caught. They worked with the Monterey Bay Aquarium to plan how to provide sustainable fish. Normally I don't think about going to Target to get groceries, but the girls shop there a lot. I will probably be trying their salmon soon.
Lemon and basil can improve the flavour of so many things.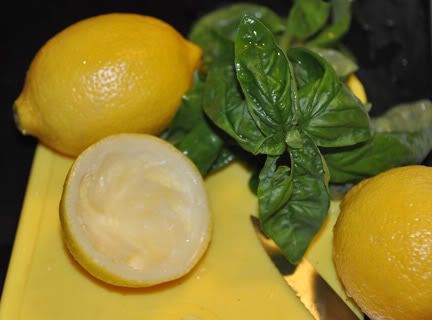 Mixed up in the marinade and poured over the salmon. It's in a Tupperware marinating container that I have had since the 1970s. That is probably one of my most used pieces of Tupperware.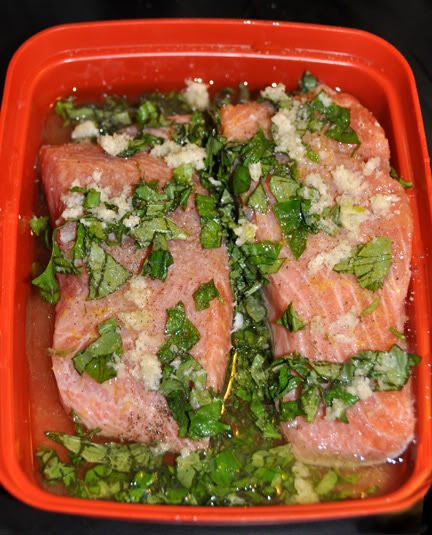 Just off the grill.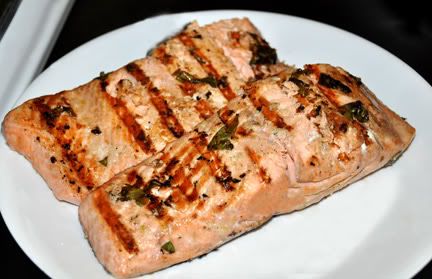 Plated for dinner on a sunflower Fiesta plate with rice, sautéed onions and bell peppers and lime to add to salmon as desired.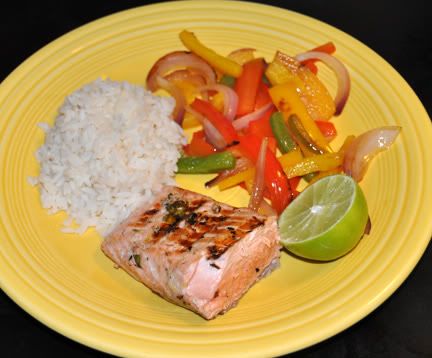 Lemon Basil Grilled Salmon

1/2 cup olive oil
1/4 cup fresh lemon juice
2 Tbsp white wine vinegar
1 tsp grated lemon zest
3 Tbsp slivered fresh basil
2 cloves garlic, minced
1/2 tsp salt
1/4 tsp freshly ground black pepper
4 salmon fillets

Combine the oil, lemon juice, vinegar, lemon zest, basil, garlic, salt and pepper for marinade. Pour over salmon and marinate in refrigerator from 30 minutes to overnight. Grill, skin side down first. Turn and continue grilling till just done. Don't overcook.
namasté,