I take part in MYM because it is a challenge for me. I don't normally have many photos with yellow in them. But not this week. Yea! I just happened to make a photo full of yellow recently.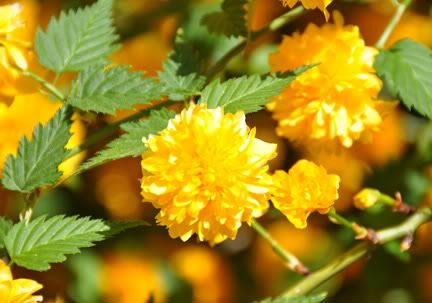 This is a Japanese Kerria, aka Yellow Rose of Texas, that was blooming at the farm this past week. The whole bush is just covered in flowers and will keep blooming throughout the season.
This lovely photo meme was started by Drowsey Monkey at
Mellow Yellow Monday
.
namasté,