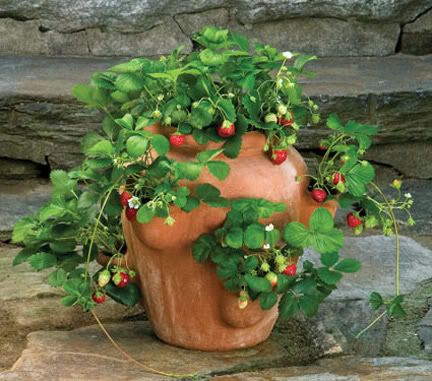 photo courtesy White Flower Farms
I have an addition to this year's kitchen garden in containers: Mara des Bois strawberries. The strawberries are new to me this year and came from White Flower Farms. According to their website, "a French nursery introduced 'Mara des Bois' in 1991. This distant relative of the woodland strawberry produces aromatic fruits about the size of acorns with a rich, sweet flavor and tender flesh. In full sun, hybrid 'Mara' bears heavily throughout the season and throws vigorous runners that make it especially productive for home gardens and containers." These sounded just perfect for me.
Close-up of the berries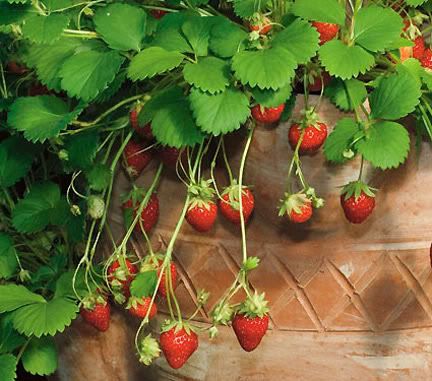 photo courtesy White Flower Farms
The strawberry pots and the plants arrived late last week. Here's a shot of the strawberries just planted.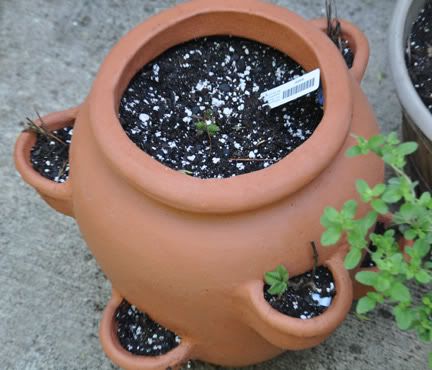 We love strawberries around here, so I got two of the pots. They will certainly get full sun, so I am looking forward to a bounty of these jewels from my kitchen garden. I'm also looking forward to the runners producing more plants that can be put in the ground at the farm next year.
namasté,