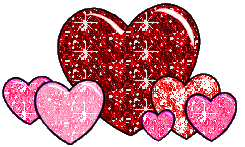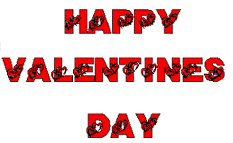 I found the original version of this recipe many years ago in a Betty Crocker cookbook. In it the meringue was shaped in an 8" round and the topping was canned cherry pie filling. I do not care for canned pie fillings.

They always have a metallic taste to me. And we all love fresh strawberries. Thus, Berries on a Cloud was born.
This is our traditional Valentine's Day dessert. As a matter of fact, it is probably our all time favourite dessert. A couple of years Abbey wanted this instead of a birthday cake. Who am I to argue?

If you want to have individual servings, that works, too. Just shape the meringues into small rounds or hearts before you bake them.
This year will make year 32 that I will have made Berries on a Cloud for this holiday. And although we're not having it today, due to this sojourn in the hospital, I hope to get sprung sometime this week and will plan our Valentine's meal on the next day that I feel like cooking.
Many of you know I collect art deco. In the collection are various pieces of chrome. Chase, Farber and Revere all made their own novelties and electrics. This Heart Set by Chase is perfect for Berries on a Cloud.
I use the tray to draw the shape for the meringue, thus insuring a perfect fit for a perfect dessert.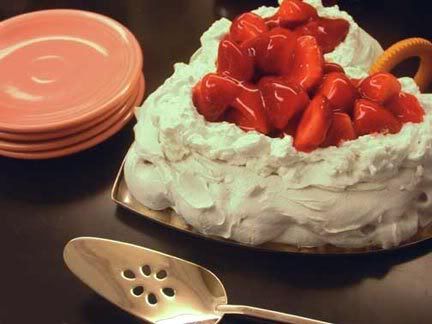 Berries on a Cloud



Meringue:


3 egg whites
1/4 tsp cream of tartar
3/4 cup sugar



Filling:


3 oz cream cheese
1/2 cup sugar
1/2 tsp vanilla
1 cup heavy cream
1 cup miniature marshmallows



Topping:


1 cup sugar
3 Tbsp cornstarch
1 cup water
1 tsp lemon juice
1 dash salt
5 drops red food colouring
2 cups strawberries



For Meringue

: Heat oven to 275ºF. Cover baking sheet with heavy brown paper or parchment paper. Use heart shaped cake pan to draw a pattern on brown or parchment paper. (I use the Chase Heart Tray for serving, so I use that to draw my heart shape on the paper.)

Beat egg whites with cream of tartar till foamy. Beat in the sugar 1 Tbsp at a time; continue beating till stiff and glossy. Shape meringue into heart on the paper, building up the sides. Bake 1 1/2 hours. Turn off oven and leave meringue sitting inside for another hour. Remove from oven and finish cooling away from draft.



For Filling:

Blend cream cheese, sugar and vanilla. In a chilled bowl beat cream till stiff. Gently fold cream and marshmallows into cream cheese mixture. Pile into meringue shell, again building up the sides some, and chill at least 12 hours.



For Topping:

Mix sugar, cornstarch and water. Cook till thickened, stirring constantly. Add the lemon juice, salt and colouring. Cool. Gently fold in strawberries. Just before serving put the strawberries on top of filling.



Notes:


1. This dessert needs to be started a day ahead of when you want to serve it.
2. Depending on the size of the strawberries, they might need to be halved or quartered.