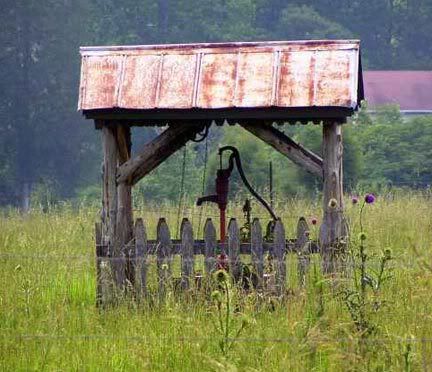 Old Hand Pump Well
Lincoln County, Tennessee
I like to go driving around in the country when I'm able, just enjoying the scenery and looking for things to photograph. One day last summer we were out for a leisurely drive and passed by this old well with a hand pump. I would have liked to have gotten out and tested it to see if it still worked, but such pumps usually need to be primed and calmer minds (that would be my spouse) prevailed. I'd like to think it still works.
Sunday Scenery is a great meme! It was started by Lee over at
Tarheel Ramblings.
Check it out if you get a chance.