PhotoHunt #149: Nautical. Oh there are so many different ways to have gone with this theme. Ideas are still twirling through my mind, but I decided to be whimsical.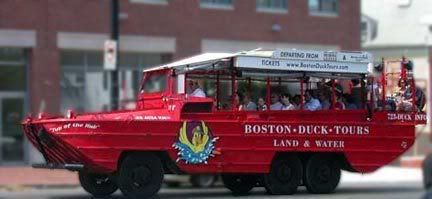 These funny looking vehicles were amphibious landing vehicles from WWII. They can drive on streets, then off into the water and become boats. Since then they have become the centres of tours in several places, but the Boston Duck Tours are the most famous. Give one a try if you get a chance. I thought they were fun.
PhotoHunt is hosted by TNChick. Check it out!