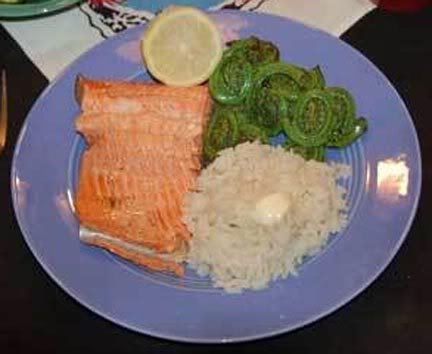 As I've mentioned before, salmon is a favourite food at our house. This recipe for poaching it originally came from a friend on a foodie board. I've made it many times as it is so delicious. Plus, when I poach a whole side of salmon I get to use my lovely fish poacher.
Courtboullion in the fish poacher: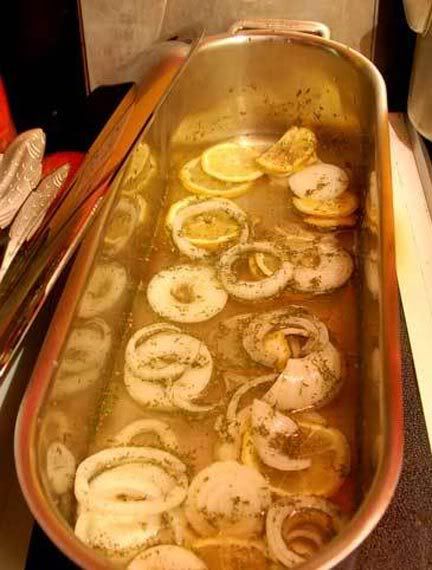 Salmon added: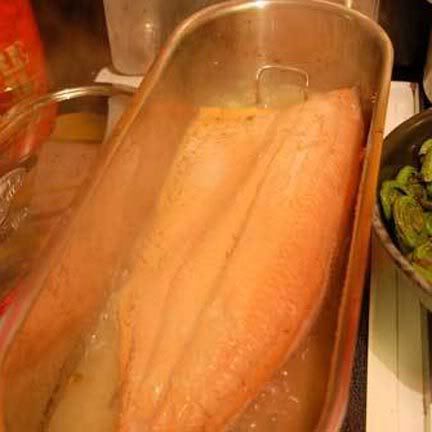 Fish is cooked: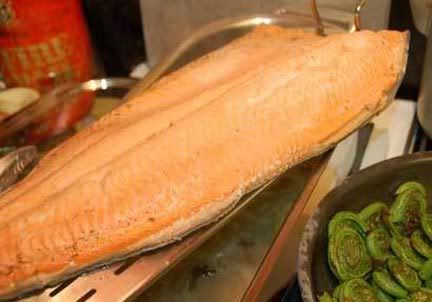 And served with steamed rice and sautéed fiddleheads on a vintage Harlequin plate: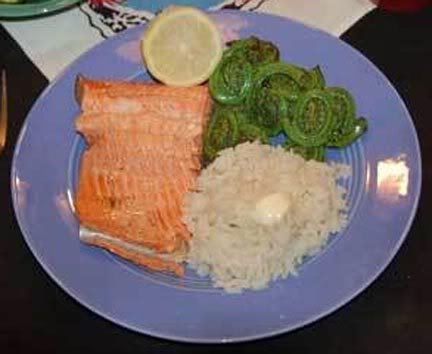 Poached Salmon in Courtbouillon

1 1/2 cups dry white wine
1/2 cup water
1 onion, sliced
1 lemon, sliced
4 springs fresh parsley
1 tsp dried dillweed
1/4 tsp freshly ground pepper
4 1-inch thick salmon steaks or filets (about 1-1/2 pounds) or a whole side of salmon

Combine the wine, water, onion, lemon, parsley, dillweed and pepper in a large skillet or poacher. Bring to a boil; cover, reduce heat and simmer ten minutes. Add the salmon;; cover and gently simmer until salmon flakes easily. This might be as few as 8 minutes or as long as 20 minutes depending on the thickness and size of the salmon. Do not overcook. Remove from poaching liquid and serve.