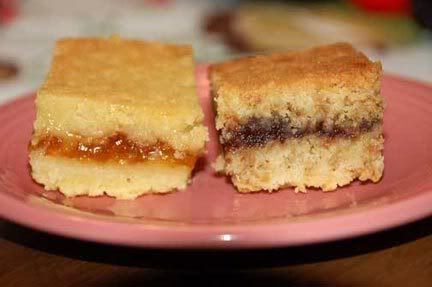 At our house we love bar cookies. And we also love shortbread. This is a recipe that originally came from Julia Child. Julia used rhubarb jam, but you can use your favourite flavour or even a curd filling if you like. I make a lot of my own jams and preserves in the summer, so this is a great way to use some of those, too. These are a wonderful addition on a cookie tray at Christmas, but really are great any time of the year. I also like to serve them in the afternoon with tea. Grating the dough is an interesting technique that gives a nice texture to the bars.
Larger piece of the frozen dough, cut in half for easier grating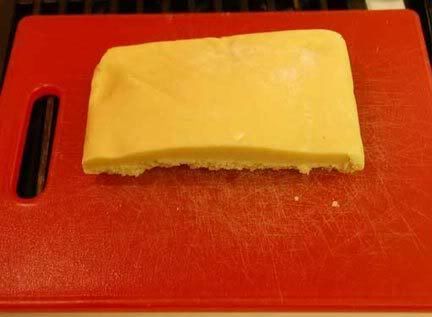 Base dough grated into baker
Spread with jam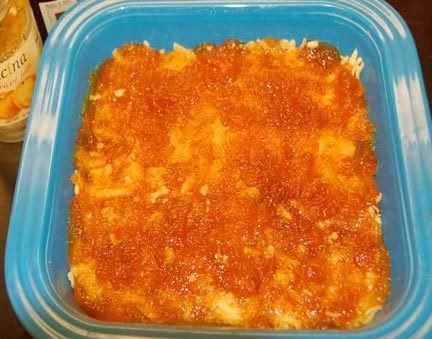 Top layer of grated dough
Going into the oven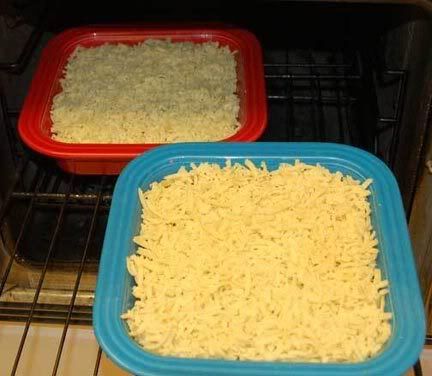 Baked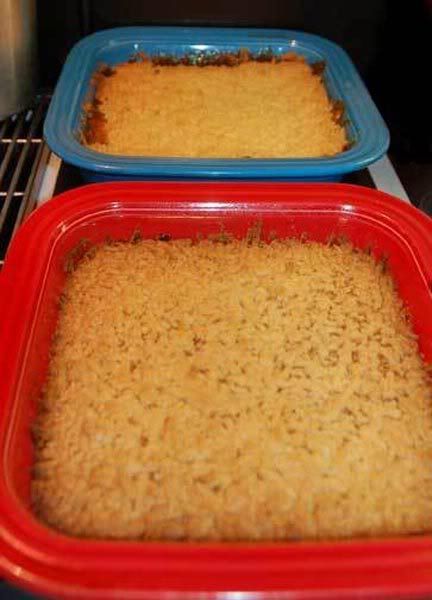 Turned out of the pan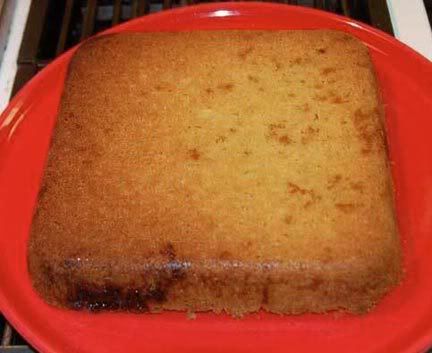 Look how cleanly they turned out of the pan. All I did was run a knife around the edge before turning the pan over.
And here are two delicious pieces, ready to eat.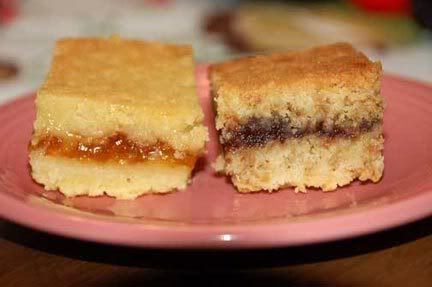 Hungarian Shortbread
yield: 12 - 24 bars

4 cups all-purpose flour
2 cup granulated sugar
2 tsp baking powder
1/4 tsp salt
1 pound unsalted butter, softened
4 egg yolks
1 1/2 cups apricot jam

Sift together the flour, sugar, baking powder and salt. Set aside dry ingredients.

In the bowl of a stand mixer, cream the butter and egg yolks until fluffy. Add the dry ingredients and mix until the dry ingredients are just incorporated. Scrape the dough out onto a lightly floured surface and quickly form two balls (one just slightly larger than the other). Shape the dough into two flattened discs, wrap in plastic and freeze for at least 1 hour (or as long as 1 month). (I usually put the dough in Ziploc freezer bags and flatten it out to the squarish shape of the bag. Makes it easier for me to grate it later.)

Preheat oven to 350°F. Butter and flour a 9 x 13 inch baking pan.

Take the larger ball of frozen dough and coarsely grate (by hand or using grating disk of food processor) into the bottom of prepared pan. Spread out the shreds of dough evenly in the pan. Spread the apricot jam evenly over the base layer of dough. Take the remaining ball of frozen dough and coarsely grate over the jam layer. Bake until golden brown, approximately 35-45 minutes.

Cool completely before cutting. Sprinkle the tops with powdered sugar if you like.



Notes:


1. After you grate the dough into the pan you may need to place the pan in the fridge for 15 minutes if your kitchen is warm. That little extra chill will enable you to spread the jam without disturbing the dough layer.
2. I normally bake these in two separate square bakers, rather than a rectangular baker. I do this so that I can make two different flavours. My family loves strawberry as well as the apricot. When I do that, it takes about a cup of jam per pan to cover the bottom layer of dough adequately.
3. I prefer to use my homemade jams which are soft and spreadable. But if the jam is too thick to be spread easily, thin it a little with water, juice or your favourite liqueur. I like to use Grand Marnier with the apricot. Kir is good with cherry, etc.
4. After grating on the top dough layer, I put the first pan in the refrigerator while I get the second pan ready.