These seem to be ubiquitous during the holidays. Many people in my family just adore them, so I always make a double batch. If I double this recipe, I get about 12 dozen sausage balls. Sausage Cheese Balls only have three ingredients, so that puts them on the list of easy things to make.
As I was awake early this morning, I went ahead and made this year's quota. With these and the TV Tidbits done, I'm going to change to a sweet for the next holiday treat. Maybe my great-grandmother's pralines.
This year I decided to use the 6 qt Kitchenaid to mix the ingredients. It worked, but next time I will use the dough hook, rather than the paddle attachment.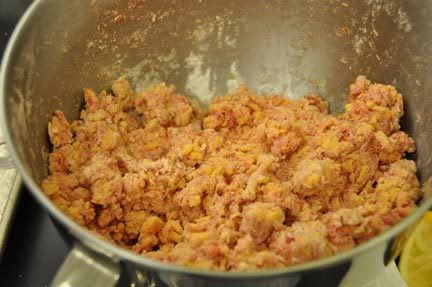 First tray ready for the oven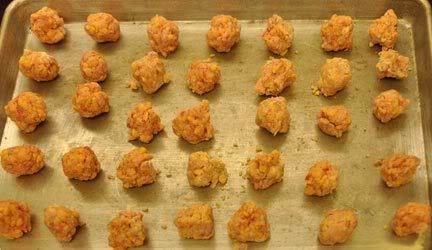 Baked and ready to eat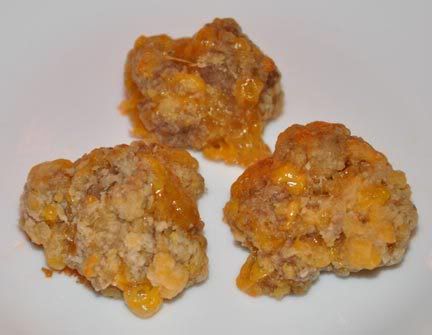 Sausage Cheese Balls
1 pound sharp cheddar cheese, grated
1 pound hot bulk sausage
3 cups Bisquick

With your hands mix together the cheese, sausage and Bisquick. Shape into 1" balls and bake at 350°F for 10-12 minutes.