My children have always made Gingerbread Houses for Christmas. As the years have passed, they tend to focus more on the surrounding landscape than the house itself. When they were little I used to take them to the grocery store to let them pick out whatever they liked in candy, cereals, cookies, etc. for decorations. Now they go on their own to choose these things. Every Gingerbread House has been different and beautiful. This year's is no exception.
I particularly like the sealife in the not quite frozen lake. :-)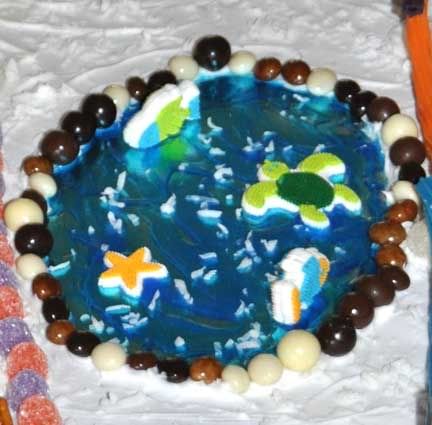 We also have a fire laid in the background and some interesting light globes at the entrance to the path. The evergreen tree is new this year, too. Are Gingerbread Houses part of your Christmas traditions?