So exciting news! I drove myself to things today. This is a big deal as I have not been able to drive for several weeks. The only thing I found out was that I have to be pretty careful moving my arm with the picc line. It is very bruised because of my lack of platelets and turning sharp corners requires some creative movements. This morning I went to get my Dacogen treatment. I arrived shortly before 10:00 and was out by noon.
Came home and found Trish (the housekeeper) and my Mom here. Abbey arrived shortly thereafter with Tori. We had planned to do lunch if I was able, so off we went to Red Lobster. I haven't been there in quite a long time. They are now offering some woodfired grill options and I got some very good shrimp cooked that way. We started with lobster pizza as an appetizer.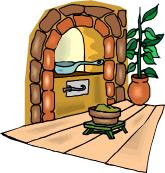 Mom and I got margaritas made with Patron Silver and Cointreau. One of the best

I've had in quite a while. So many places use a very acidy mix that is NOT a true margarita.
After that I went to the surgeon and got my stitches out. He wants to see me again right after the first of the year. Got home from his office and the Home Health nurse came over. She changed all bandages and flushed my picc line. They will be coming daily to do that until the picc line is removed. I never realised how handy Home Health Care could be. It really helps to have someone come in and be on call for you 24/7.
The housekeeper has now finished with the white glove cleaning the public parts of the main floor. It looks so good! Now she has started in the master bathroom. I'm anxious to see a clear glass shower again and mirrors that have no spots or streaks.
I asked my surgeon was I still on restrictions about picking things up. He said yes, I could not pick up any strange men.

Guess I will have to look for some who are not strange. Does Robert Redford count?
Mike called a little earlier. He thinks he is coming back here tomorrow. The siblings are all spacing out their leaving days. The meeting with the accountant went well, so he feels comfortable that he has taken care of what he was trying to get done before coming back. They have talked with their Mom about her coming over here and spending some time with Pam in Austin during the holiday. I really hope she will do that. The girls also really want her to come over. We will keep our fingers crossed.
Abbey and Donnie are cooking dinner for us again tonight. Pasta dish with penne, Italian turkey sausage and I don't know what else. I could get really spoiled here.