As I've mentioned, on our Fiesta/dish board, we are doing a Secret Santa gift exchange. When my Santa found out her recipient, she wanted to deliver in person as it turns out she only lives about 80 miles from me. How nice is that???? We waited to see how my treatments went and then made arrangements for her to come yesterday. We had the greatest time visiting, looking at & talking about dishes, and going out for brunch. It was indeed a lovely day. Of course, Santa brought gifts.
First I got a stocking filled with candy, which included some interesting peppermints now on the Peppermint Table.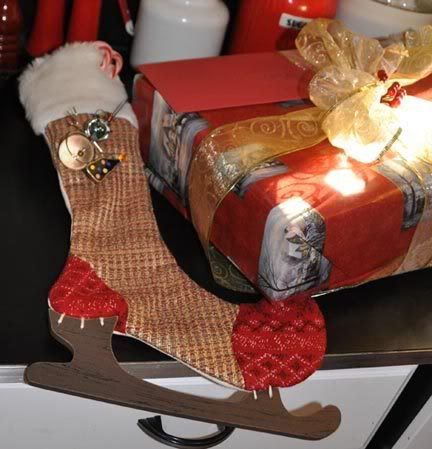 The stocking also had a neat snowman ornament attached.
Next there was a sunflower pedestal bowl lined with Fiesta napkins and filled with Hershey kisses and homemade goodies. How cool is that? My Santa chose sunflower yellow to represent the sunlight at the end of this health tunnel.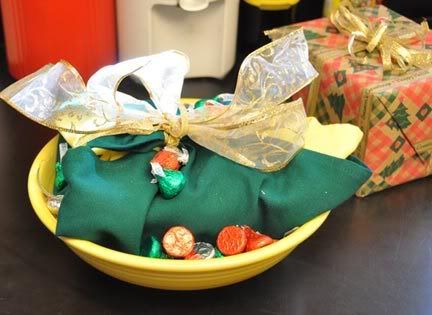 By the time I got a photo of the goodies a number of them had disappeared! Yummy!!!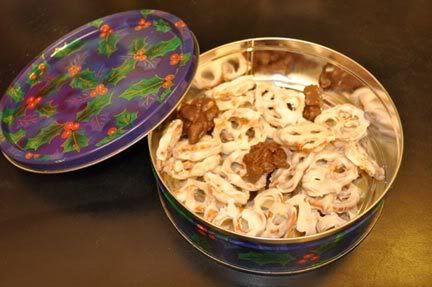 Saving the best for last, Secret Santa brought me a Willow Tree Angel of Hope. What better way to celebrate the holiday season?