I am so lucky to know so many wonderful people in cyberworld. One of those people is Ces, from Ces and Her Dishes. We first met many years ago on a dish board. Fancy that!

Besides being a dish collector, Ces is a gifted artist. She has shared a couple of awards with me and I would like to share these awards with some others.
First is this award for the Perfect Blend of Friendship:
The people I'd like to pass it on to are:
Mark, of DS Mark
Judi, of Judi's Flying Monkeys
Martha, of Lines from Linderfhof
Terri, of Nurse Ratched's Place
Mari, of Once Upon a Plate
Mary, of One Perfect Bite
Craig, of RainbowDishes Journal
Val, of The Fluffy Pink Blog
Christopher, of Trading Faces
Brenda, of Webbie's World
The second award Ces gifted me with is this one.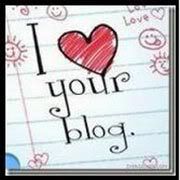 And I am passing it along to:
Kelly, of Comfort in Concentrics
Cora, of Cora Cooks
Elaine, of Dishing with CaraFaye
Papa, of From the Porch
Linda, of How to Cook a Wolf
Judi, of Judi's Flying Monkeys
Martha, of Lines from Linderfhof
Terri, of Nurse Ratched's Place
Mari, of Once Upon a Plate
Mary, of One Perfect Bite
Ms. Bea, of The One and Only Ms Bea
Sandi, of Whistlestop Cafe Cooking
Cathy, of Wives with Kinves