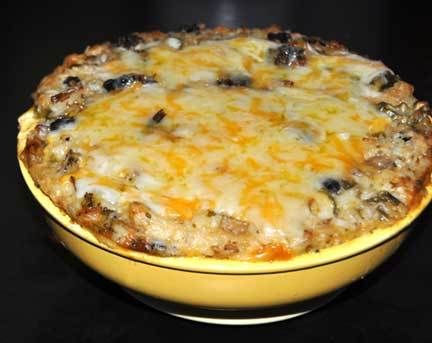 Yesterday I had a bunch of medical stuff to do and was looking for something easy for dinner. A friend on a food board just happened to post this recipe yesterday morning. I had broccoli and a large portobello in my veggie box, so this was just the thing to make. It can easily be a vegetarian main dish, or it can be a side for omnivores. Easy to put together and it can be partially done ahead of time.
Start with organic veggies from the CSA box.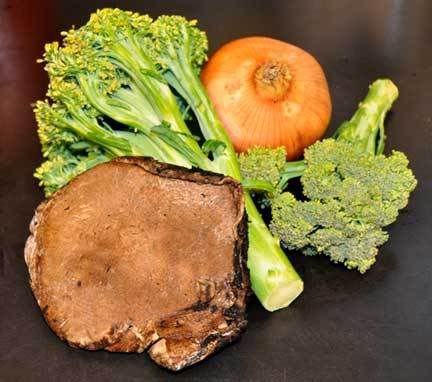 Mix sauce with rice and veggies.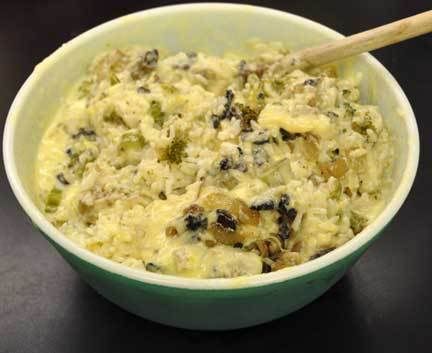 Pour into baking dish (I used a vintage Betty bowl).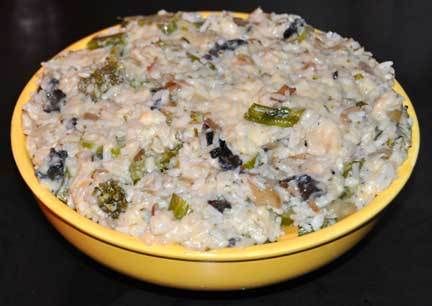 Cheese melted on top and ready to serve.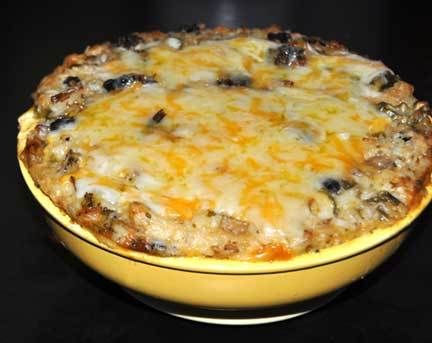 Broccoli, Portobella and Rice Casserole
Adapted from Casserole Crazy

1 head of broccoli (about 2 1/2 cups), chopped
1 large onion, chopped
2 cloves garlic, minced or pressed
2 to 3 Tbsp olive oil
1 cup baby Portobello mushrooms, cleaned and finely chopped
2 cups cooked long grain rice
3 Tbsp butter
3 Tbsp flour
2 cups milk
Salt and pepper to taste
2 to 3 cups shredded cheddar cheese


Preheat oven to 350°F.

Steam broccoli to tender crisp. Then drain and set aside.

Sauté the onion and garlic in the olive oil in a skillet. Add the mushrooms and sauté for another minute. Mix the skillet contents with the steamed broccoli and rice. Casserole can be prepared to this point and refrigerated until ready to put together and bake.

If you have refrigerated the rice/veggie mixture, remove from fridge now.

Melt the butter and stir in the flour. Slowly stir in the milk to make a white sauce. Salt and pepper to taste, reduce the heat to low, and let simmer for 3 to 4 minutes to thicken, stirring occasionally.

When the milk mixture is hot, but not boiling, slowly add all but 1/2 cup of the cheese, stirring constantly. When the cheese is melted, pour the sauce over the rice broccoli mixture and fold together. Transfer to a baking dish (I used a vintage Betty bowl) and bake 20 to 25 minutes or until bubbly.

Remove from the oven and top with remaining cheese. Bake about 5 more minutes to melt the cheese on top. Let stand 5-10 minutes before serving.



Notes:


I used the smaller amount of cheese and topped the casserole with four cheese blend.



Two things I would do differently next time.


1. Use more portobello, particularly if it is the main dish.
2. Bake in individual bakers, rather than the larger casserole. There was a nice delicate crispiness where the casserole was in contact with the dish. Individual bakers would give more of that texture.