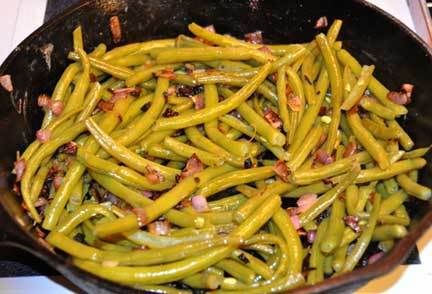 Eating local often gives you the opportunity to eat simple. This is a good thing! We are so lucky to be part of a CSA that has fresh veggies and free-range eggs year round. This week's box had two nice bags of haricots verts. I used one of our bags of haricots verts to make a side dish for tonight's dinner. And they were so easy to make.
After washing the beans, simply top and tail.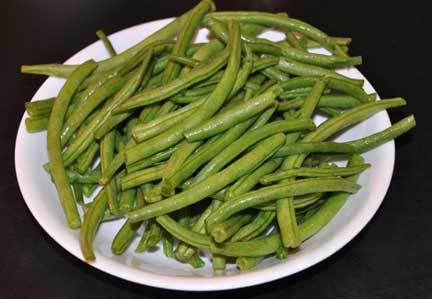 Chop some red onion. (I used about half of one.)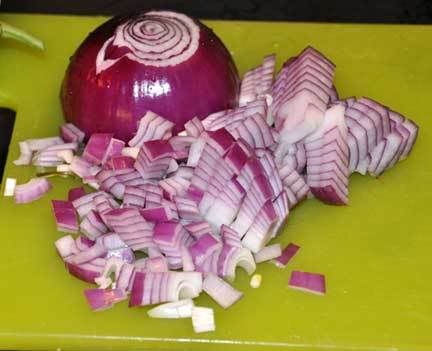 Heat a little olive oil in a cast iron skillet and slowly sauté the onion until the edges begin to get brown and crispy. Meanwhile, steam the haricots verts till just tender. Drain the beans, mix them into the skillet with the onions and season lightly with kosher salt. And voilà! A side that goes with most anything. This would be one of those foods my Papa would have called manna from heaven.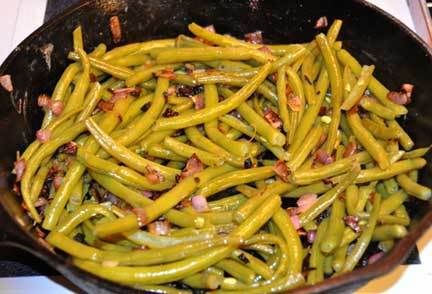 Delicious!