Today was not really hot chocolate weather here in the Deep South, but we felt like having some anyway. This is a simple recipe I started using years ago as it was easy for Abbey to make when she was a little girl. It's fairly rich, so I normally serve it in demitasse sized cups. Plus, demi-cups were easier for little hands.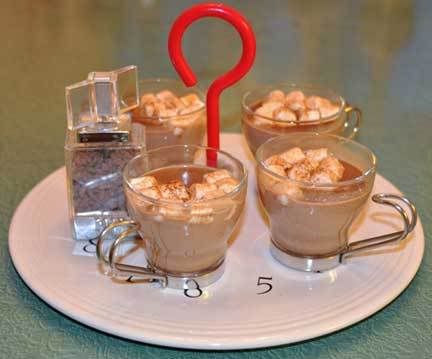 So we start with cream, half and half, and Ghiradelli chocolate. What's not to like??? While I would like to get dairy products that are not ultrapasturised, that is sometimes difficult around here. Particularly when I can't go grocery shopping for myself.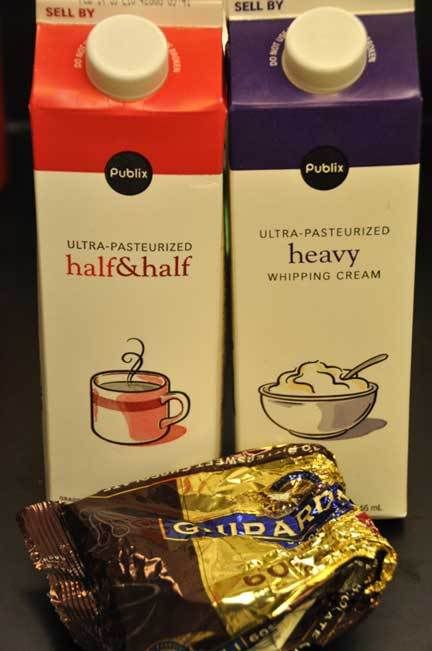 Chocolate, sugar and cream in the saucepan.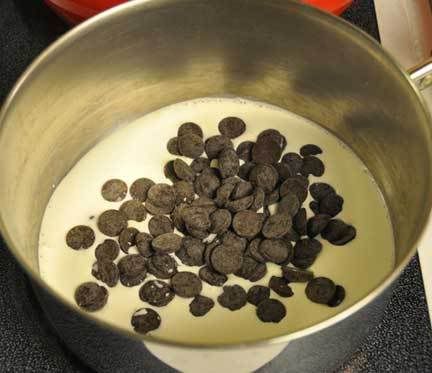 Chocolate beginning to melt.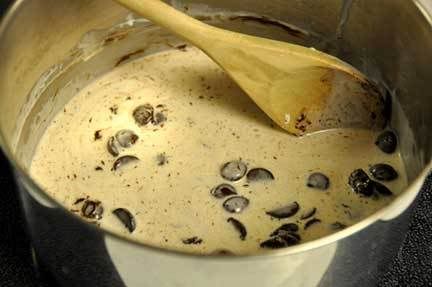 Chocolate melted into cream.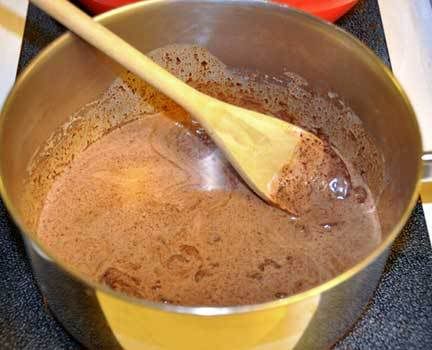 Ladled into espresso cups with the marshmallows and served on a Fiesta tidbit tray made from a flat clock face.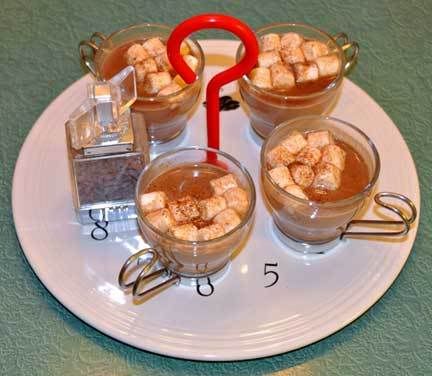 It's 5:00 somewhere. Adults enjoyed theirs with Kahlua added.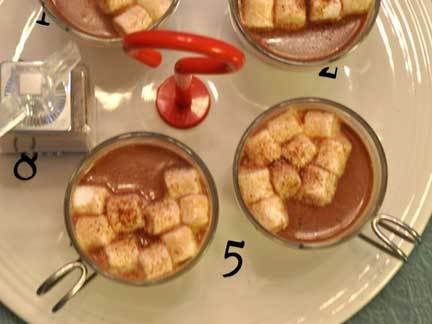 Ghirardelli Hot Chocolate

1/2 cup Ghirardelli semi-sweet chocolate chips
1 Tbsp confectioners sugar
2/3 cup heavy cream
2 cups half and half
1/2 tsp vanilla
mini-marshmallows
chocolate for grating
Optional: Bailey's Irish Cream, Kahlua or liqueur of your choice for adults

Put the chocolate chips in a saucepan and sprinkle with the confectioners sugar. Pour in the cream and heat on medium-low, stirring, until the chips melt. Add the half and half and vanilla and continue to heat while stirring occasionally until the chocolate is a good temperature for drinking.

Meanwhile, put some mini-marshmallows into each cup. Ladle hot chocolate over the marshmallows and then grate a little chocolate on top of each cup before serving. Add liqueur, if desired.



Notes:

I used nine marshmallows in each of the small cups.