Some of you may know this.

I've been collecting Homer Laughlin dinnerware since 1985 and I still find pieces of vintage Harlequin and Fiesta to purchase today. But I am not a purist. I have collected vintage colourware from other potteries, too. One thing I have not done is purchase much in the way of new dinnerware, other than the current line of Post-86 Fiesta. I have somehow managed to bring lots of that home.
Then I saw a Krinkles cakestand with red feet and I was hooked.
Those red feet MADE me buy this.

I don't have it out and use it all the time, but sometimes it is just the thing, as it was for our New Year's Day Paris-Brest.
Then I found out that Krinkles made a Halloween version.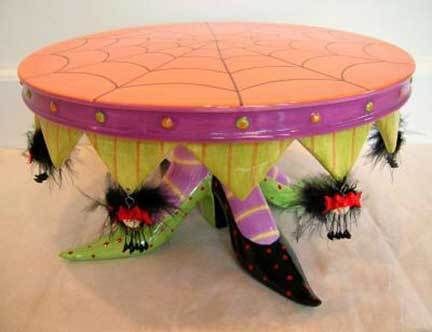 I'm already looking for appropriate recipes! And the nice thing is that both of these cake stands go great with p-86 Fiesta colours!
Dishes make me happy.