Tonight's dinner: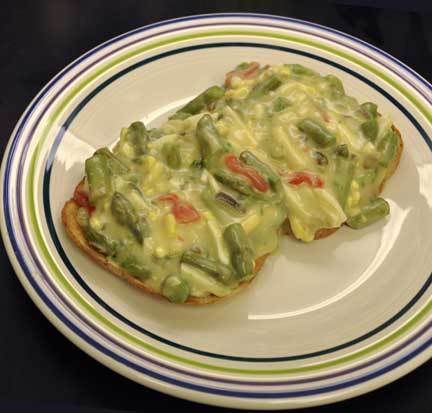 It was so nice to feel like working in the kitchen and cooking again.

We have two large asparagus beds at the farm - one is green asparagus and the other is purple. Plus the birds have spread asparagus seeds to fence rows and other flower beds. When it's in season, we normally get quite a good crop. And it's a good thing!
Asparagus is one of our favourite vegetables. I'm always looking for recipes using it. The original of this one was in an old
Farm Journal
vegetable cookbook. I made some changes so that it better suited our tastes and it's great for brunch or supper during asparagus season. The eggs come with our CSA veggie box.
This week we were getting our first veggie box of the new year with two dozen fresh eggs. Hmmm. Better use some of the ones still in the fridge to hard cook. Also asparagus was in the fridge. Tonight's dinner was beginning to come together in my mind.
So let's chop the asparagus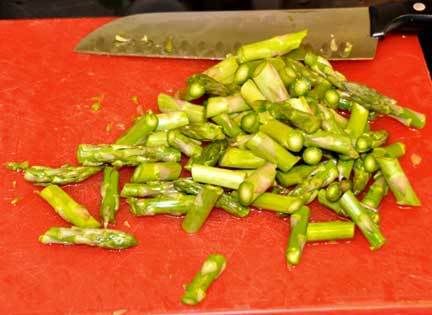 and sauté the red onion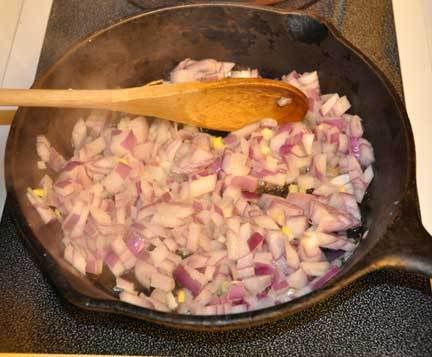 I really like using this egg slicer to chop eggs.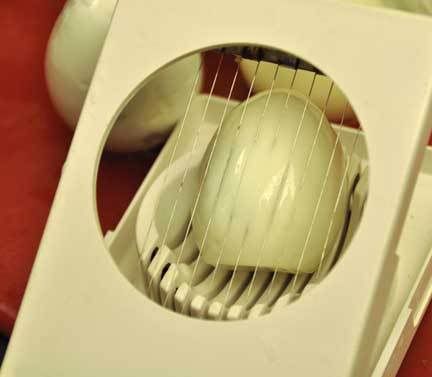 This batch of eggs cooked a little long.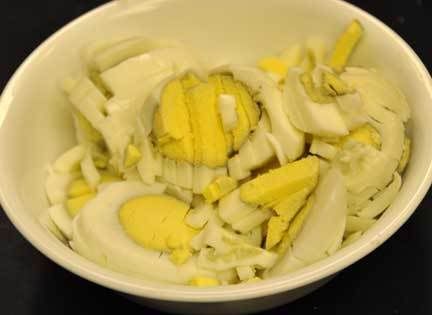 Stir flour into melted butter to start the white sauce.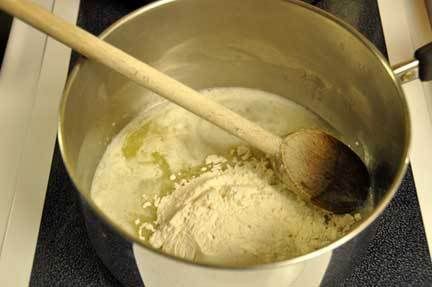 Milk and broth added to the flour/butter mixture. Then I like to use this vintage flat whisk, which belonged to my grandmother, to keep the liquid and flour stirred while the sauce is thickening. I NEVER get any lumps when using this type whisk.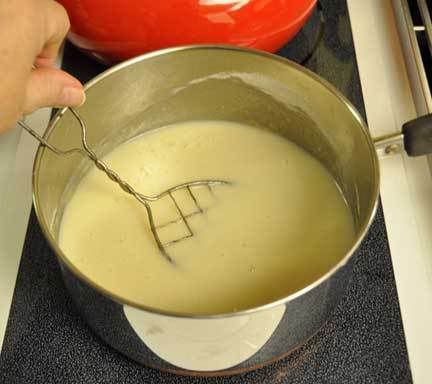 Stirred the asparagus, onion, eggs, and pimiento into the sauce, seasoned it and served over whole wheat toast on a post-86 Fiesta Retired Bands plate.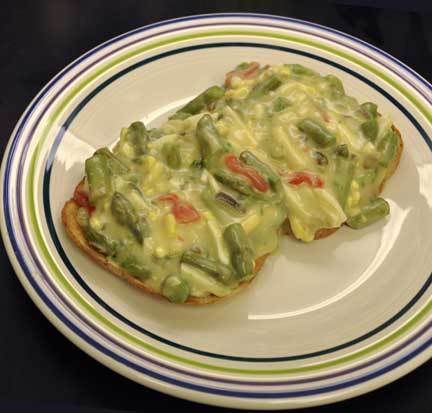 Open-Face Asparagus Egg Sandwiches
Serves 8 as first course or 4 as main course

1 medium red onion, minced
1 Tbsp olive oil
1 bunch asparagus, tough ends trimmed and the rest cut in 1" pieces
1/4 cup butter
1/4 cup flour
1 cup milk
1 cup organic vegetable broth
6 hard-cooked eggs, diced
4 Tbsp diced pimiento or roasted red bell pepper
kosher salt
freshly ground black pepper
8 slices whole wheat bread, toasted*

Sauté onion in olive oil till translucent. Meanwhile, steam asparagus until tender crisp. Do not overcook. Set both aside.

Melt butter in a saucepan and blend in the flour. Gradually stir in the milk and broth. Cook, stirring constantly, till sauce is thick and bubbly. Fold in the eggs, onion, asparagus and pimiento. Season to taste with salt and pepper.

Place two pieces of toast on each plate and top with the asparagus egg mixture. Serve immediately.

Notes:
1. *Pastry shells, toast points, etc. can be substituted for the slices of toast.
2. Fiddleheads can be substituted for the asparagus if you have them available.