Recipes with intriguing names always cause me to stop and look at them. Many vintage cookbooks reside on my shelves, so there are a lot of interesting names. I found the original version of this recipe in an old
Farm Journal
vegetable cookbook. I have no idea why it is called Kentucky Potatoes. But we really like them! And since I'm still working on that giant bag of potatoes from Costco, we had these with dinner tonight.
Start with potatoes and an onion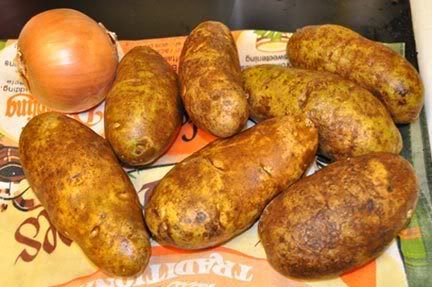 I grate all this with my Cuisinart food processor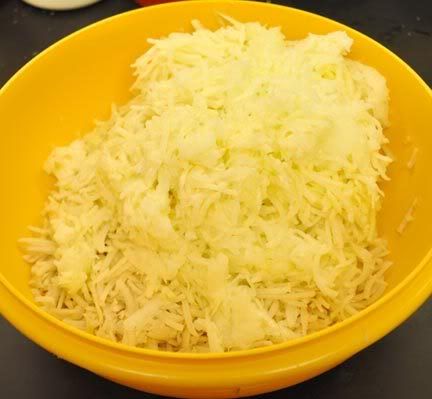 Ready for the oven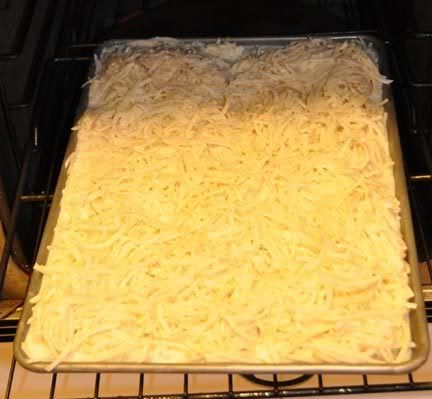 Baked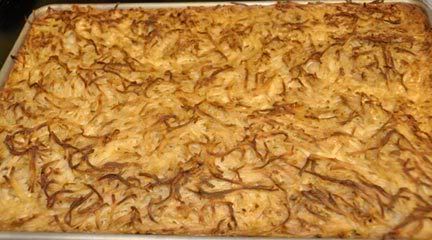 Ready to serve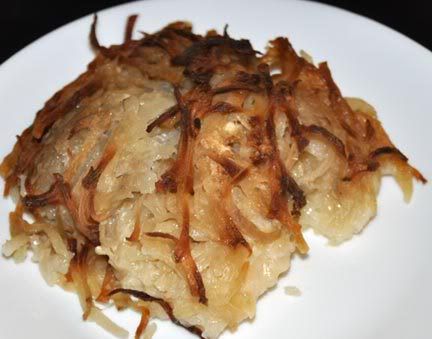 Kentucky Potatoes

1/4 cup butter
1/4 cup flour
4 cups milk
2 tsp salt
pepper, to taste
1 large onion, finely chopped
7 large potatoes (about 6 cups grated)

Melt butter and stir in flour over low heat. Slowly begin stirring in the milk, blending well. Bring to a boil and cook one minute, stirring constantly. Season with salt & pepper.

Mix the onions and grated potatoes in a large bowl and pour the white sauce over. Turn to mix. Then pour into a greased jelly roll pan and bake @ 300°F for about 2 1/2 to 3 hours.



Notes:


1. The original recipe suggested this as a side for ham, but it is also great with bbq chicken, grilled salmon, etc. It also is a good potato dish for breakfast.
2. I grate the potatoes lengthwise in my processor, so there are long shreds.