Supposedly the busiest shopping day of the year. Even before I got sick I had no desire to participate in this cultural phenomenon. At least not out in brick and mortar stores. Way too crowded. But now we can start counting the days until Christmas.
First thing this morning I have an appointment with my doc to check my blood counts and the port site. Can't tell that the port area has changed much, myself. When we get home we will listen to holiday music and I will supervise as the others get the decorations from the attic and put up our mid-century silver aluminum tree.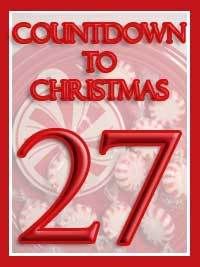 ETA: Thanks to my friend Daphne for letting me use her peppermint ornament photograph to make the Christmas Countdown Calendar.